Презентація на тему «Georgian cuisine»
Презентація на тему «Georgian cuisine»
---
---
---
Слайд #1
---
Georgian cuisine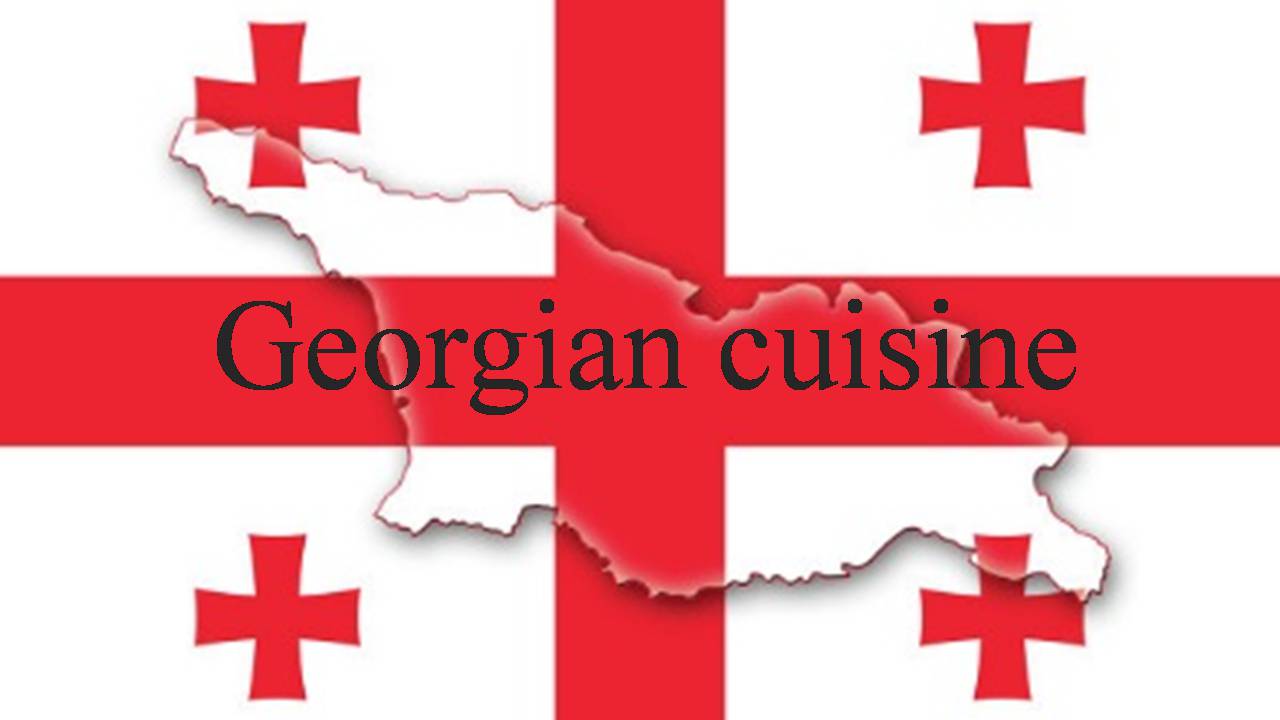 ---
Слайд #2
---
Georgian cuisine refers to the cooking styles and dishes with origins in the nation of Georgia and prepared by Georgian people around the world.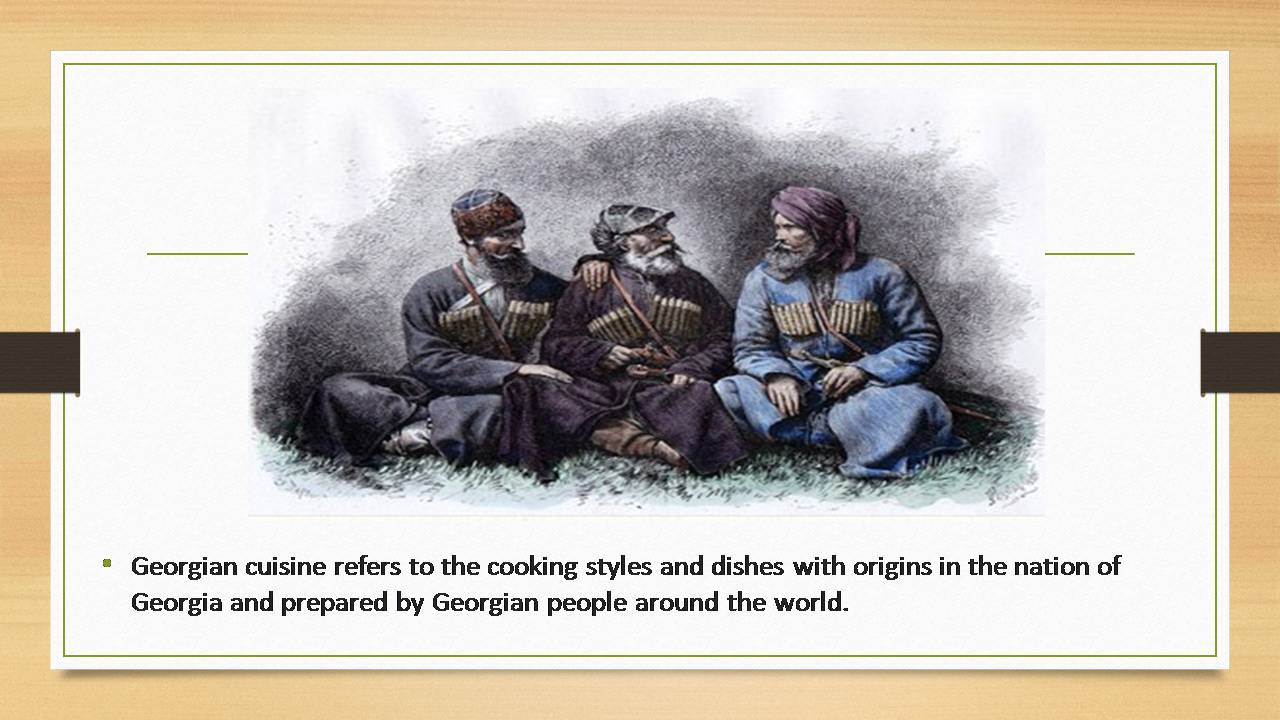 ---
Слайд #3
---
The importance of both food and drink to Georgian culture is the best observed during a feast called supra, when a huge assortment of dishes are prepared, always accompanied by large amounts of wine, and that can last for hours.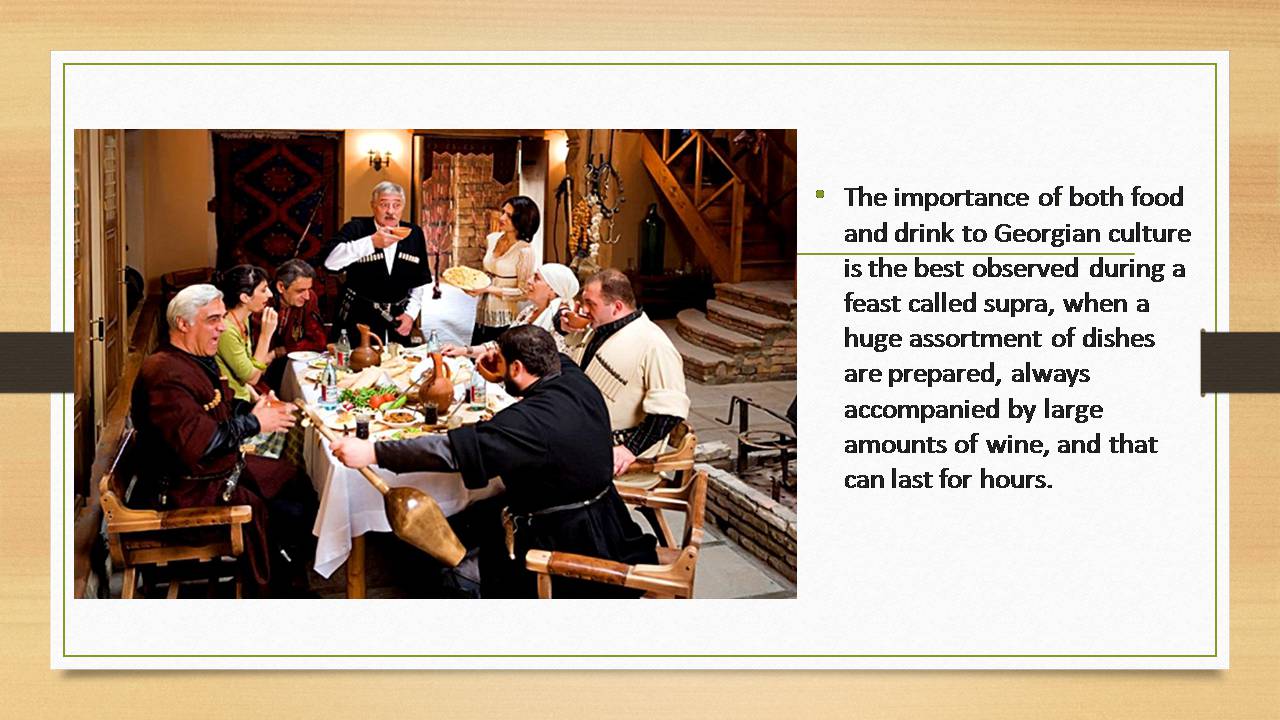 ---
Слайд #4
---
soup kharcho
classical georgian chikhirtma
Georgian vegetable soups almost no thicker. Kharcho is the National Georgian beef soup with rice and walnuts on a special acid-based. Classical Georgian chikhirtma consists of chicken, wheat flour, mint, cinnamon and spices drugh.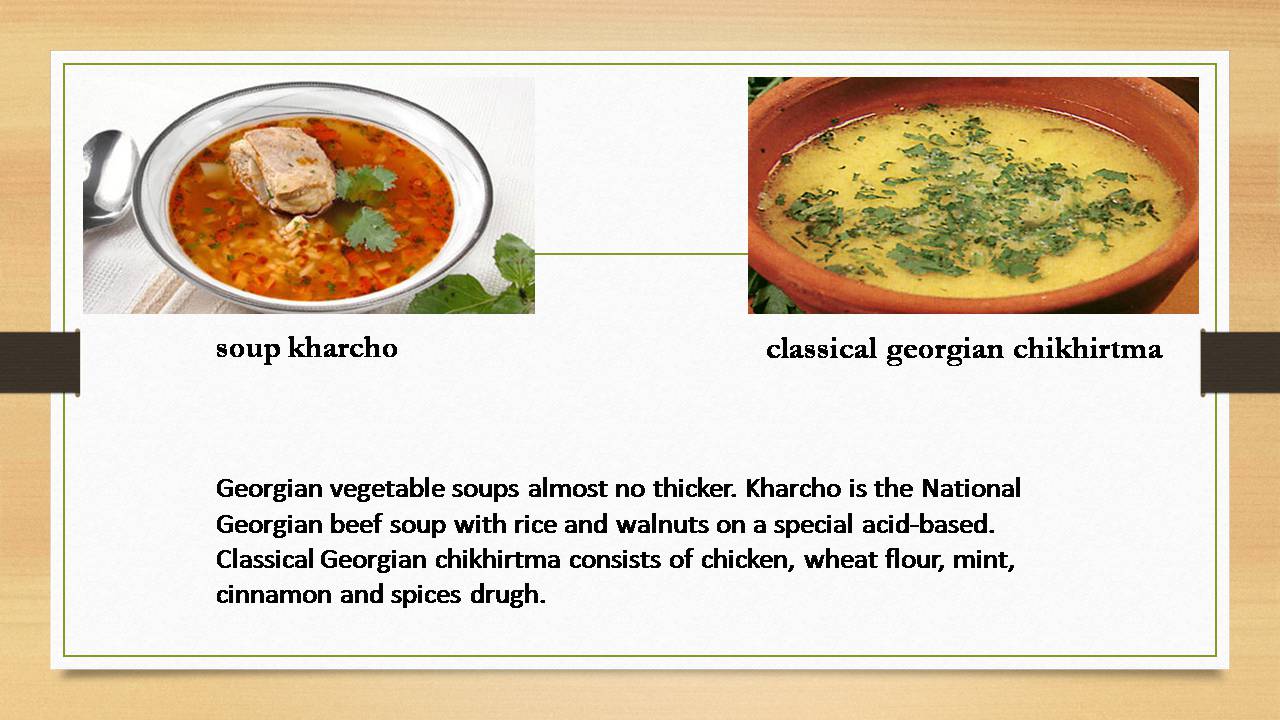 ---
Слайд #5
---
lula kebab
Georgian meat dishes can be made of pork, lamb, beef and poultry.
Georgian barbecue made from lamb and spices. Lula kebab is minced meat threaded on a skewer and roasted on the grill. It is made mostly of minced lamb.
Georgian barbecue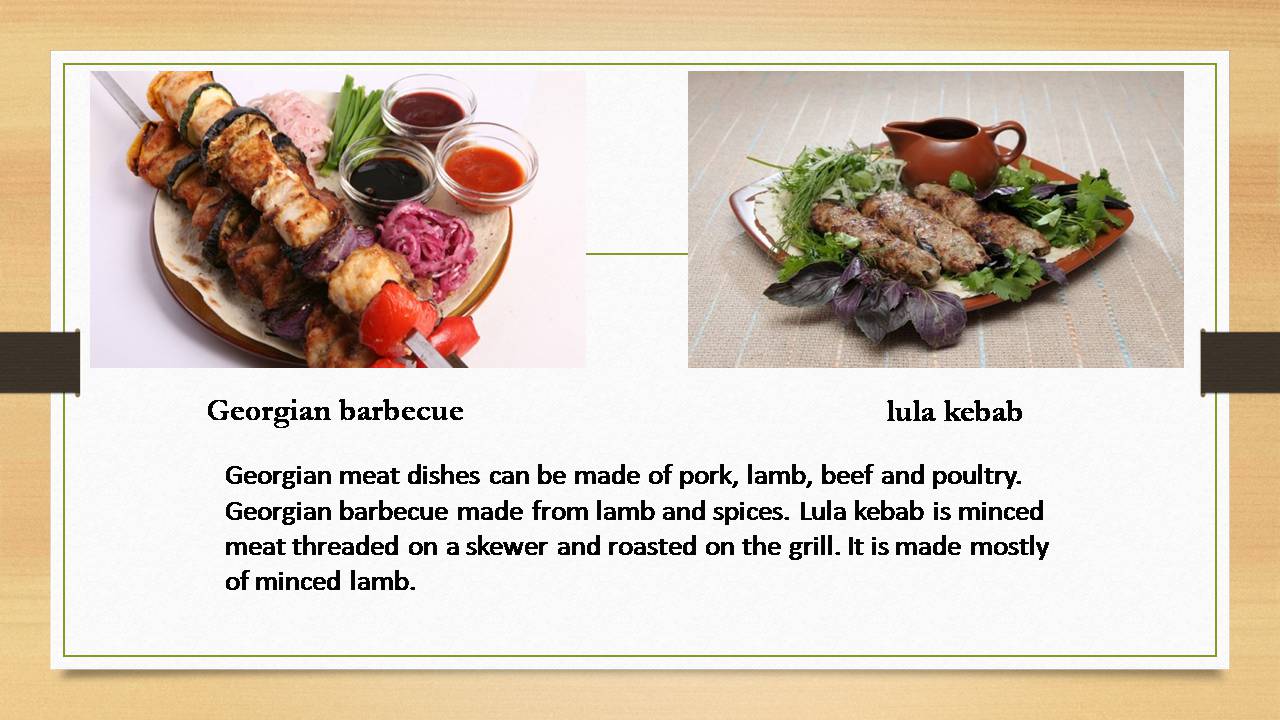 ---
Слайд #6
---
khinkali
Adzharske hachapurі
Georgian cuisine is unimaginable without products from the dough, such as khinkali and khachapuri. Khachapuri pride of Georgia.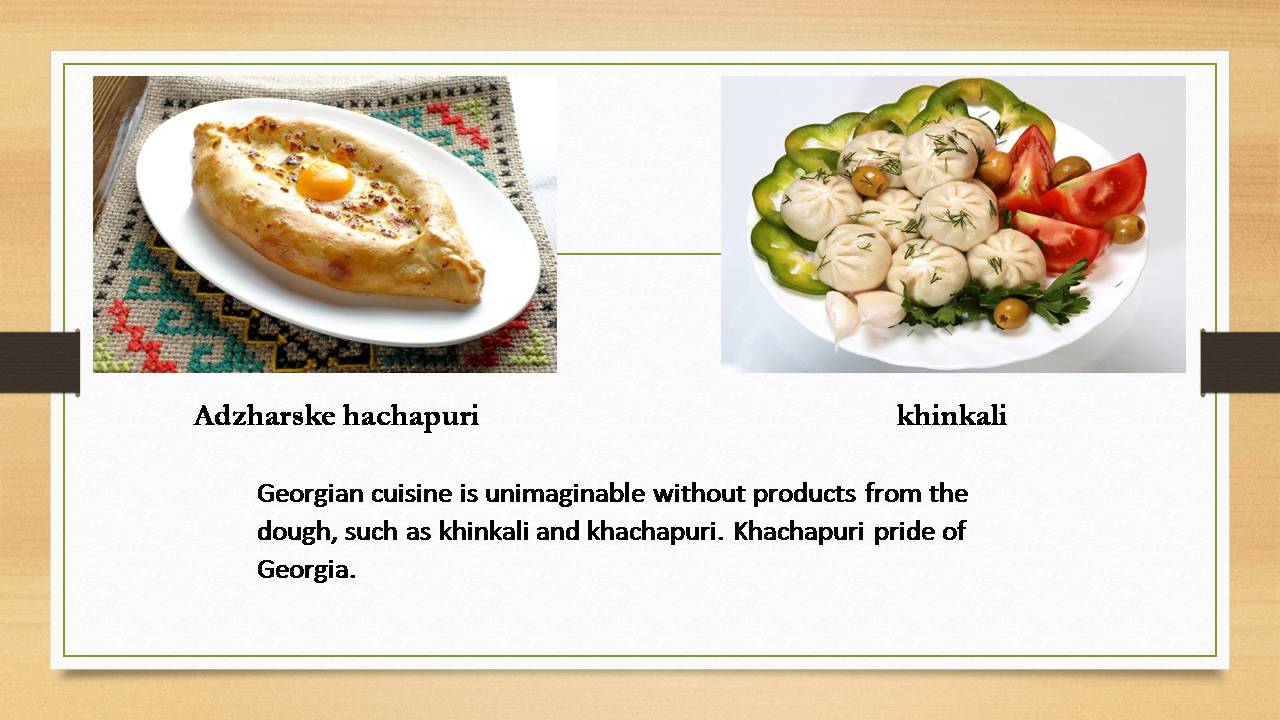 ---
Слайд #7
---
Imereti cheese
suluguni
Cheese in Georgia is an integral part of the national cuisine. They are prepared in jars and skins and used as a snack and as an ingredient for food and cakes.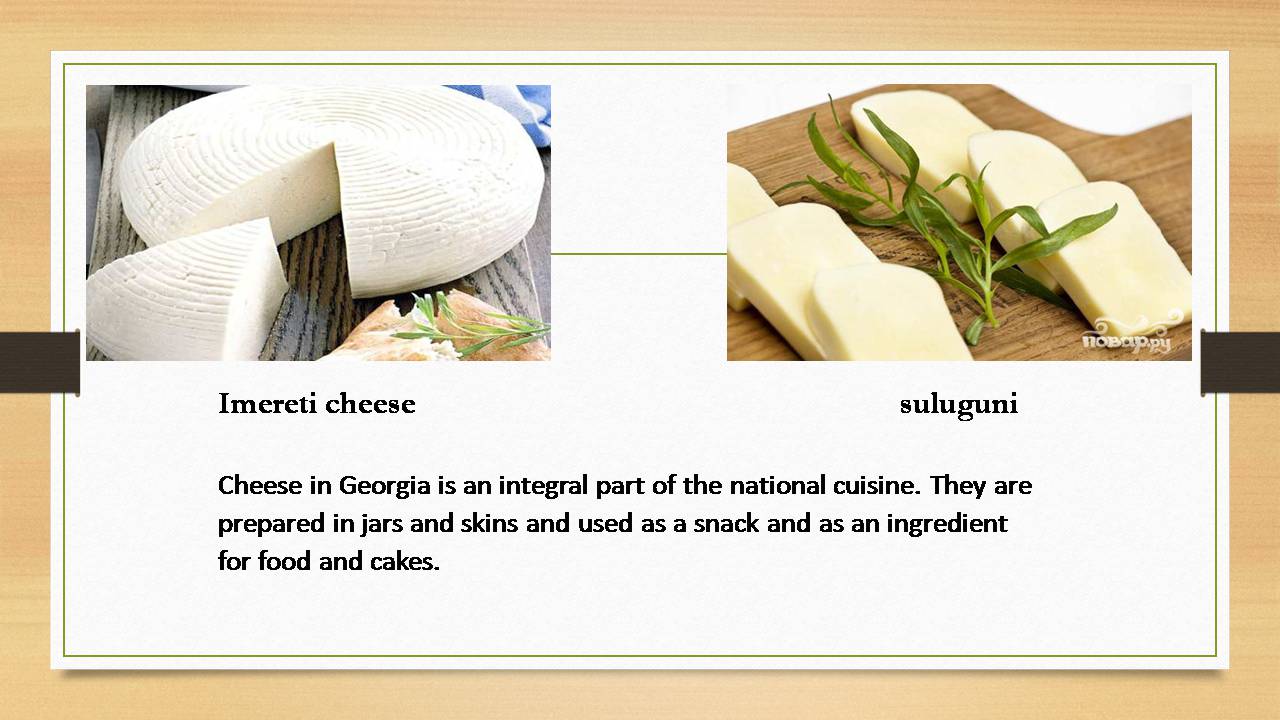 ---
Слайд #8
---
satzivi
spices
Georgian cuisine is an abundance of all kinds of spices, seasonings, sauces. Georgian cuisine use spise for taste.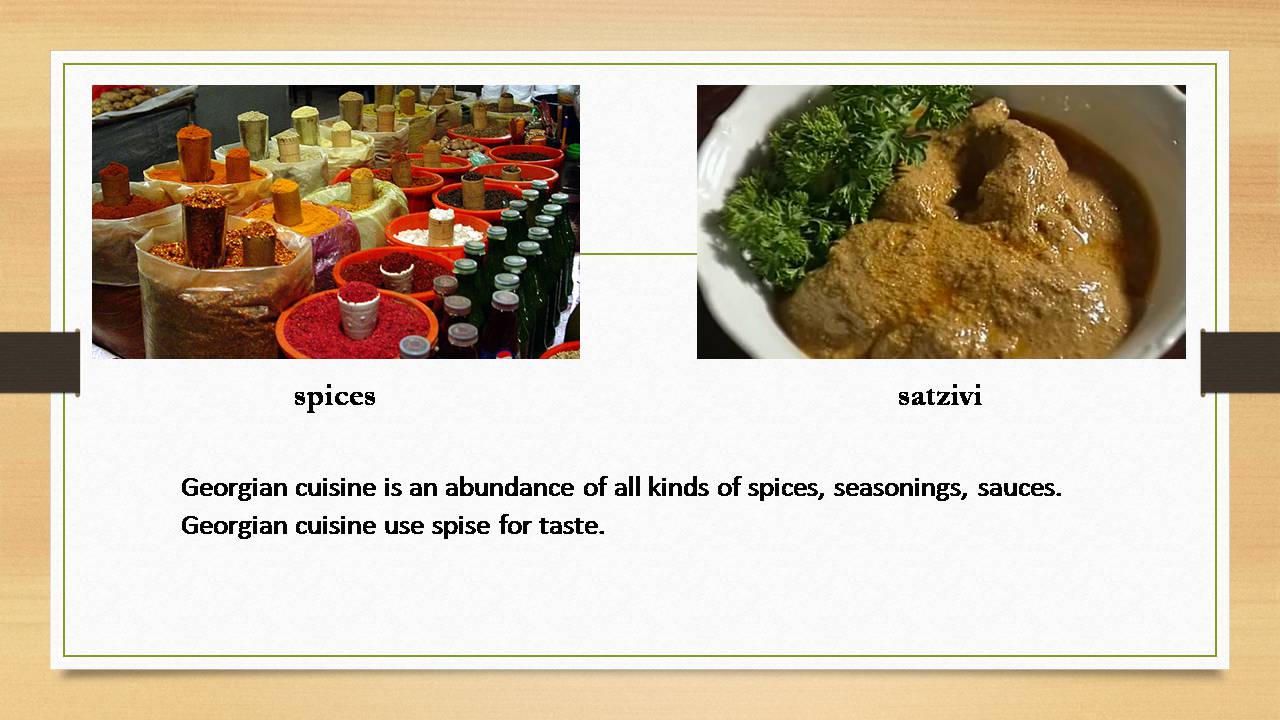 ---
Слайд #9
---
Alcoholic drinks from Georgia include chacha and Georgian wine. Wine culture in Georgia dates back thousands of years, and many Georgian wines are made from traditional Georgian grape varieties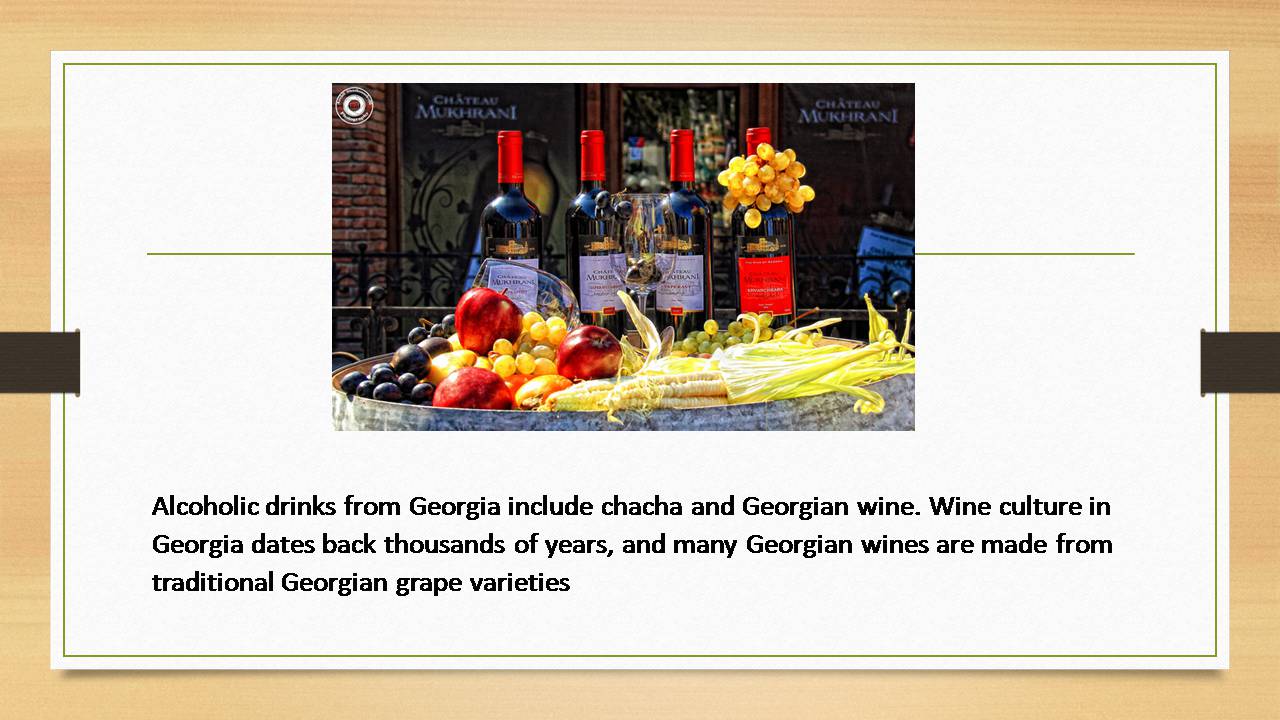 ---
Слайд #10
---
The presentation was prepared Shostak Maxim
Good luck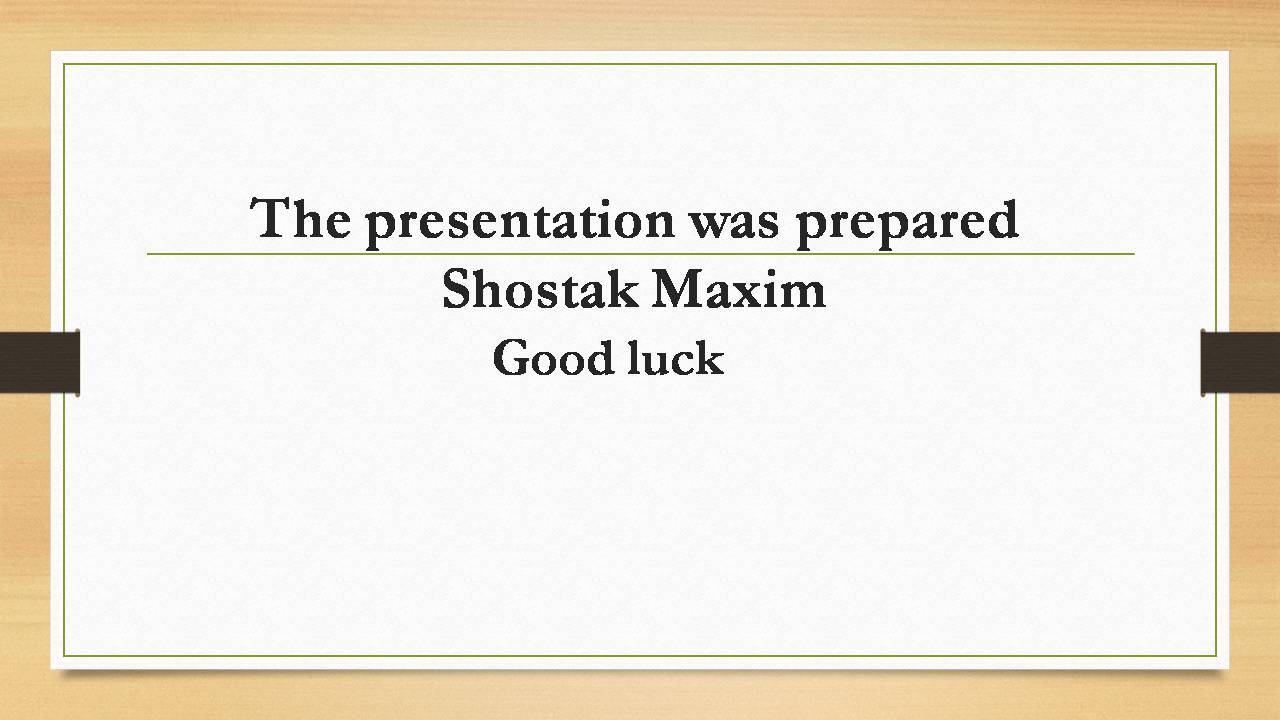 ---
---