Презентація на тему «Stadium Wembley»
Презентація на тему «Stadium Wembley»
---
---
---
Слайд #1
---
Stadium Wembley
Anastasia Gumen
Karina Halyka
Viktoria Chehivska
Sofia Shpak
10-B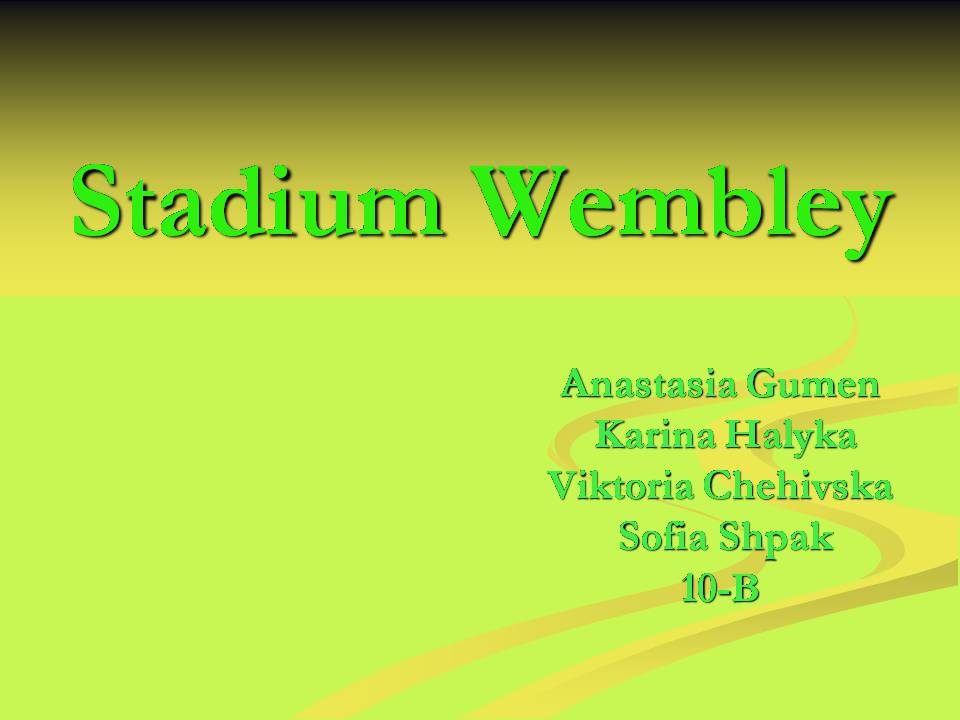 ---
Слайд #2
---
Wembley Stadium is a football stadium in Wembley Park, London, England.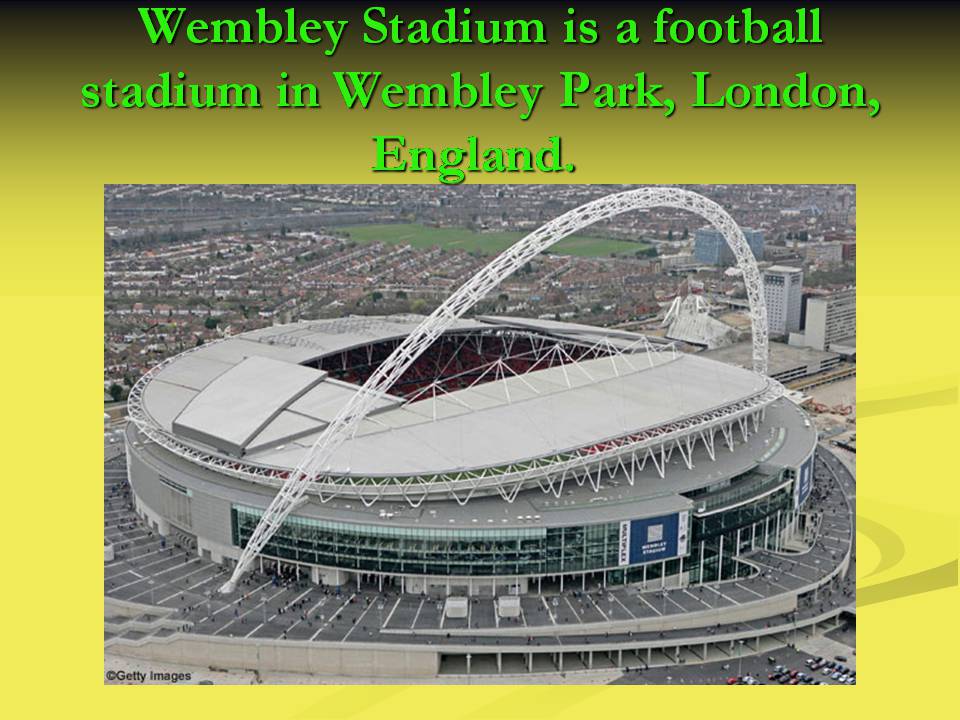 ---
Слайд #3
---
It opened in 2007 and was built on the site of the earlier Wembley Stadium which was demolished in 2003.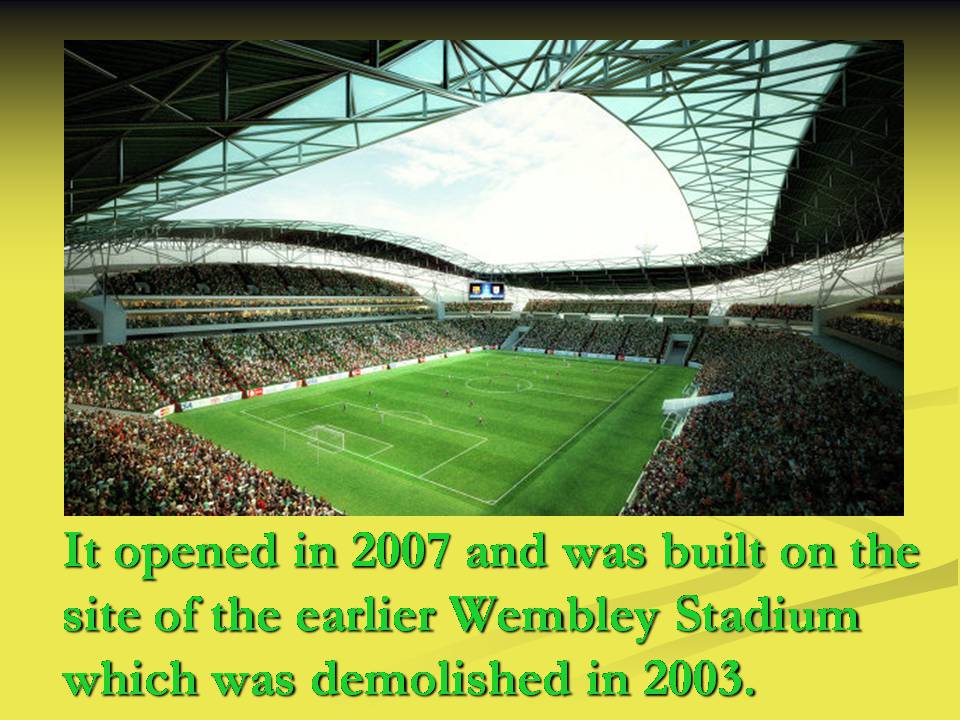 ---
Слайд #4
---
It is the second largest stadium in Europe.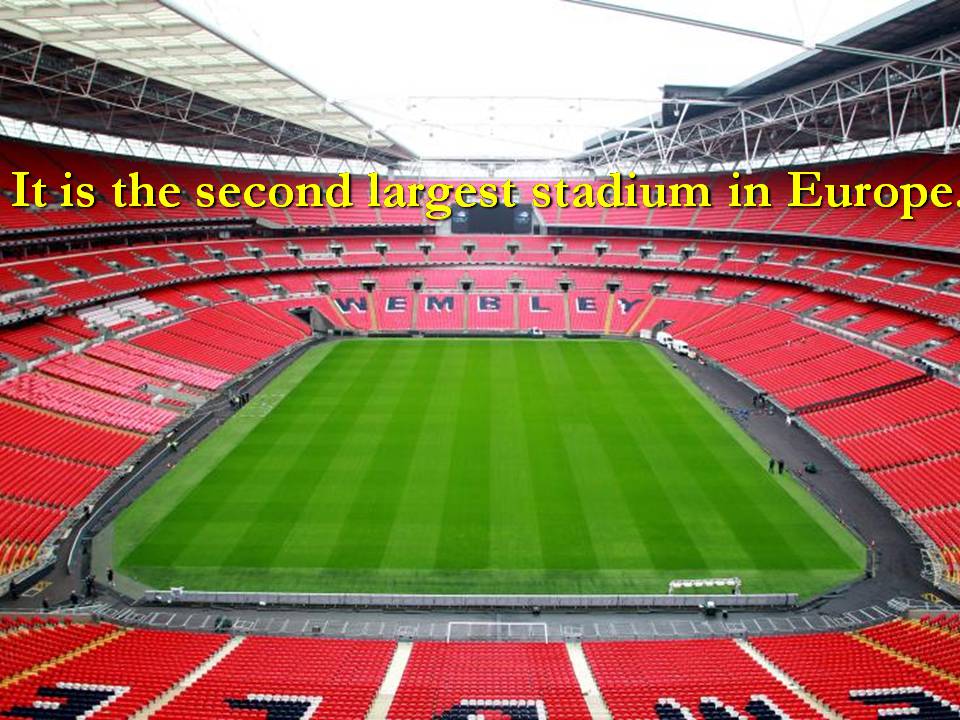 ---
Слайд #5
---
In addition to the FA Cup the stadium hosts the season-opening FA Community Shield match, the finals of the Football League Cup, the Football League Trophy and the Football League play-offs. In European football, it hosted the 2011 and 2013 UEFA Champions League Final. The stadium also hosts the rugby league Challenge Cup Final, the National Football League's International Series and music concerts.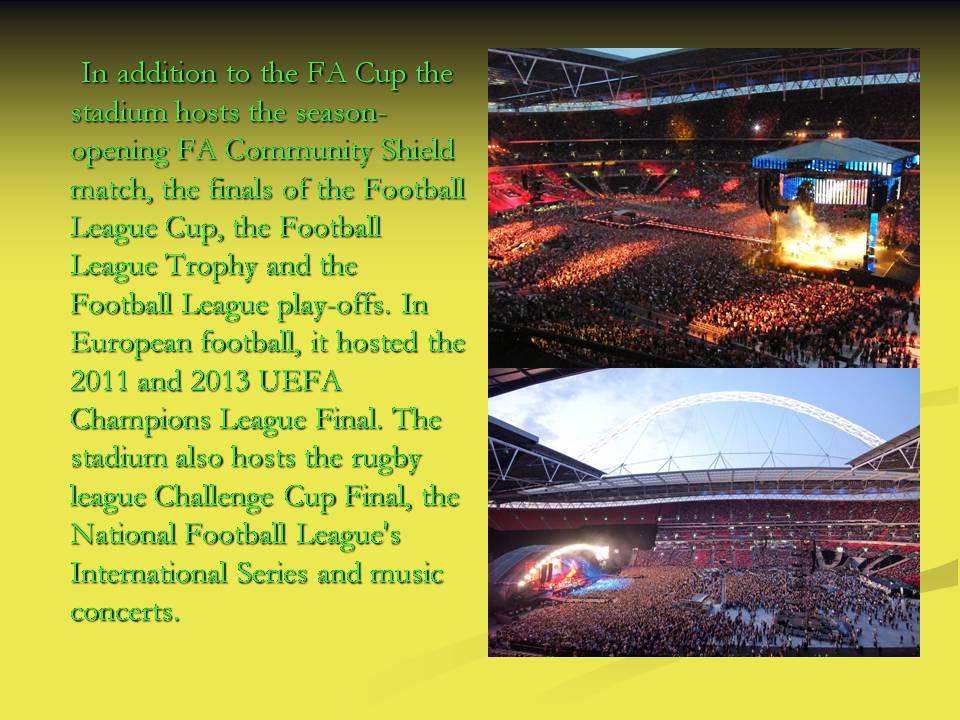 ---
Слайд #6
---
The new stadium was completed and handed over to the FA on 9 March 2007. The official Wembley Stadium website had announced that the stadium would be open for public viewing for local residents of Brent on 3 March 2007, however this was delayed by two weeks and instead happened on 17 March.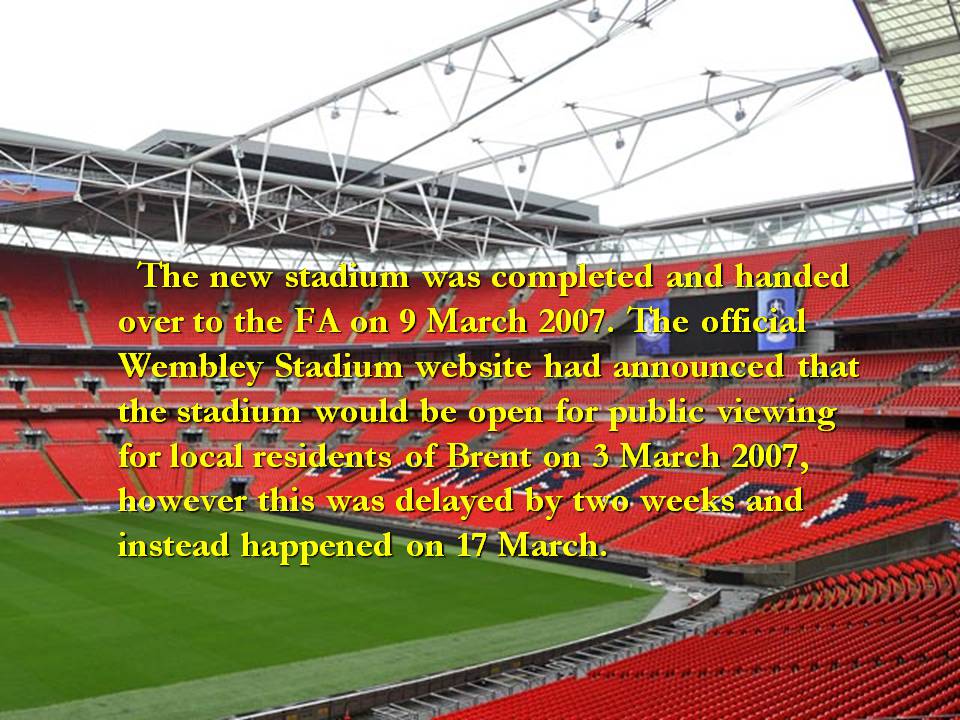 ---
Слайд #7
---
While the stadium had hosted football matches since the handover in March, the stadium was officially opened on Saturday 19 May, with the staging of the 2007 FA Cup Final. Eight days before that on Friday 11 May, the statue of Bobby Moore had been unveiled by Sir Bobby Charlton outside the stadium entrance, as the "finishing touch" to the completion of the stadium.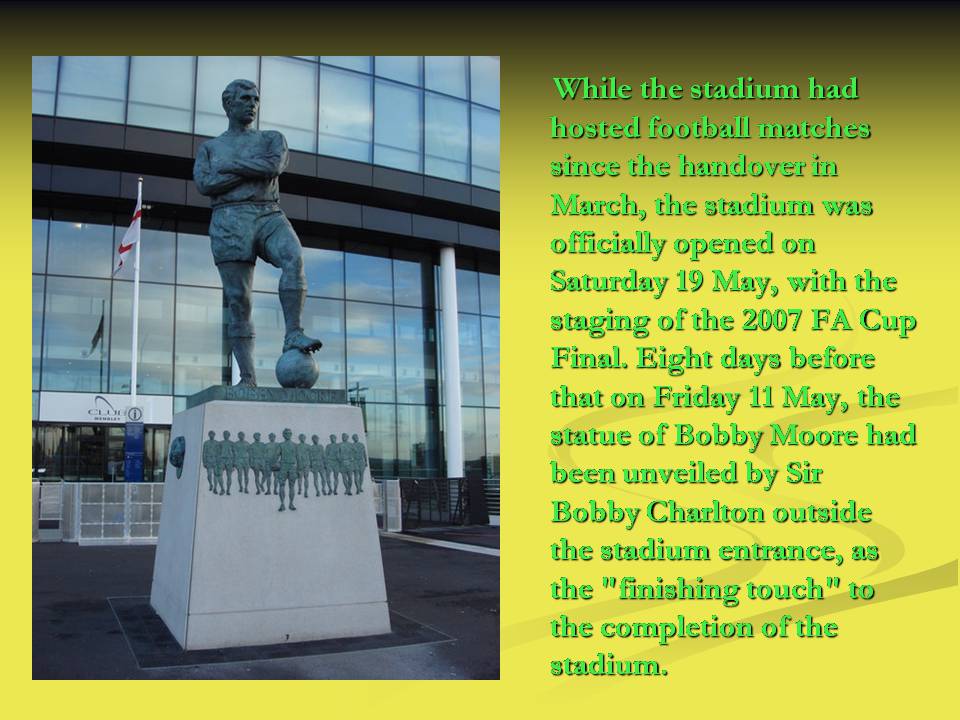 ---
Слайд #8
---
The first match at the stadium was a game played behind closed doors between Multiplex and Wembley Stadium staff.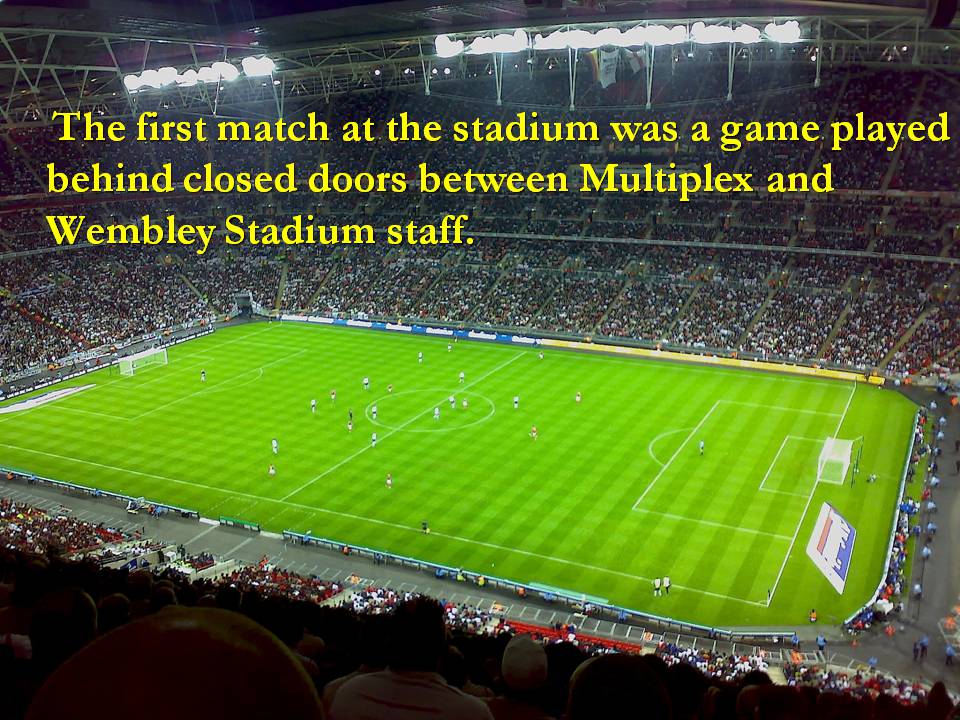 ---
Слайд #9
---
The first FA Cup Final at the new Wembley was on 19 May 2007. Chelsea won 1–0.The first game involving the full English national team was a friendly played on 1 June 2007, against Brazil.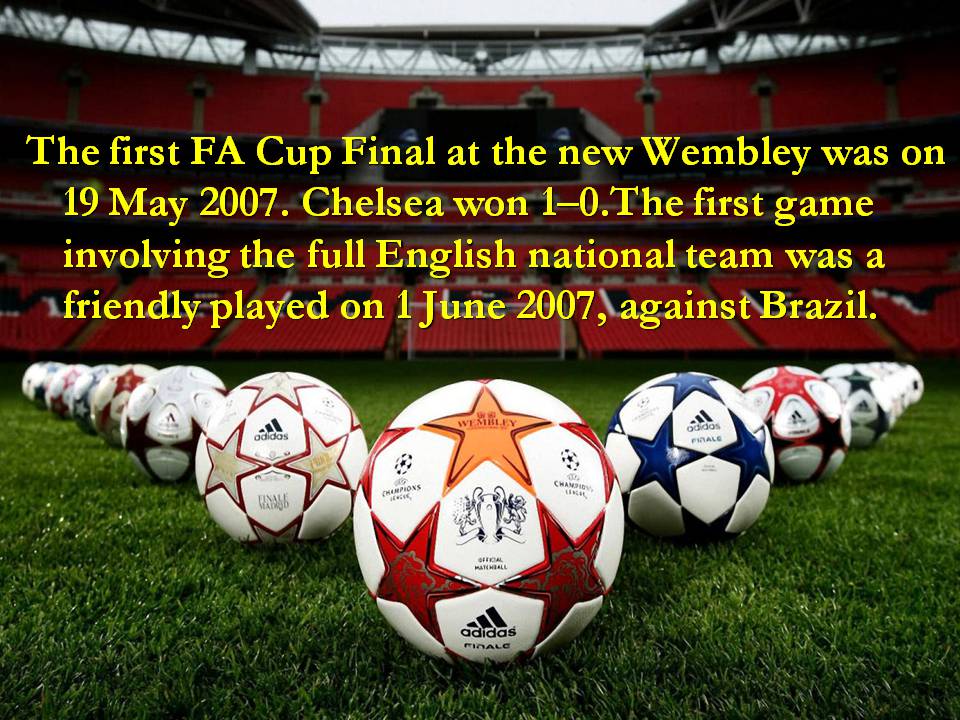 ---
Слайд #10
---
Wembley Stadium hosted the UEFA Champions League Final on 28 May 2011 between FC Barcelona and Manchester United. Wembley also hosted the 2013 UEFA Champions League Final, making it the second time in 3 years. The event was held to mark the 150th anniversary of The Football Association.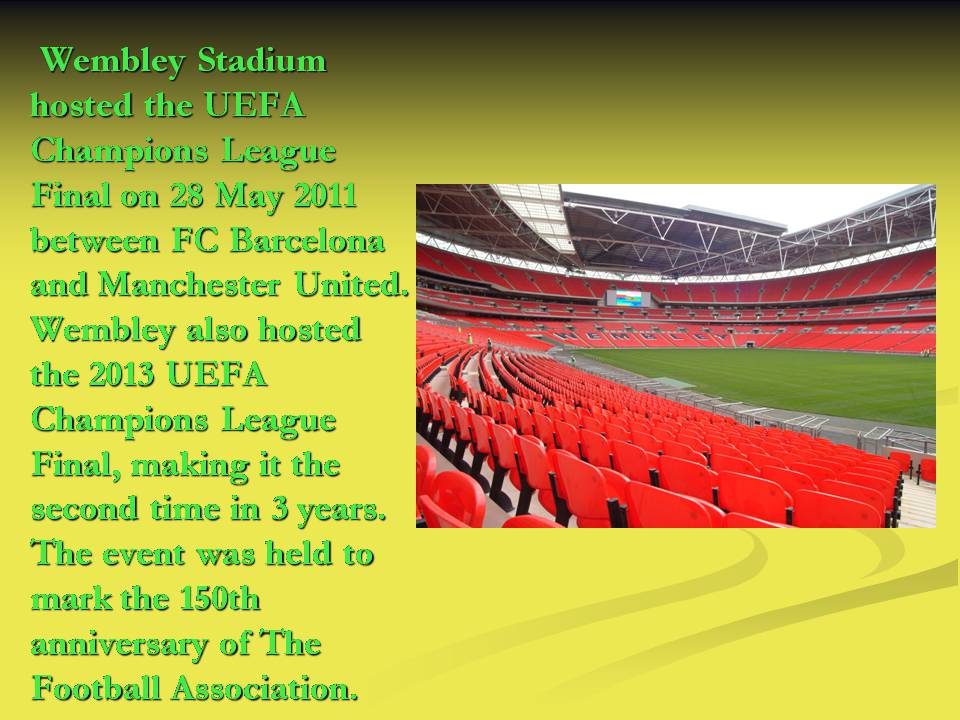 ---
Слайд #11
---
4) 2010
5) 25 May 2013
6) June 19, 2010
7) 2012
а) The stadium was a Green Day concert
1) 2003
3) July 8, 2007
b) UEFA Super England held at the  stadium when a lawn has been changed 
c) Wembley Stadium was built on the
site of the earlier Wembley Stadium
which was demolished .
d)The stadium was a Metallica concert
e)Wembley took the final match of
UEFA Champions League which
came two German team "Borussia"
and "Bavaria", when "Bavaria" won  
f) In the stadium, the football finals
were held the Summer Olympics
g) Official opening of the stadium
took place when the new
"Wembley" was the FA Cup Final
 2) May 19, 2007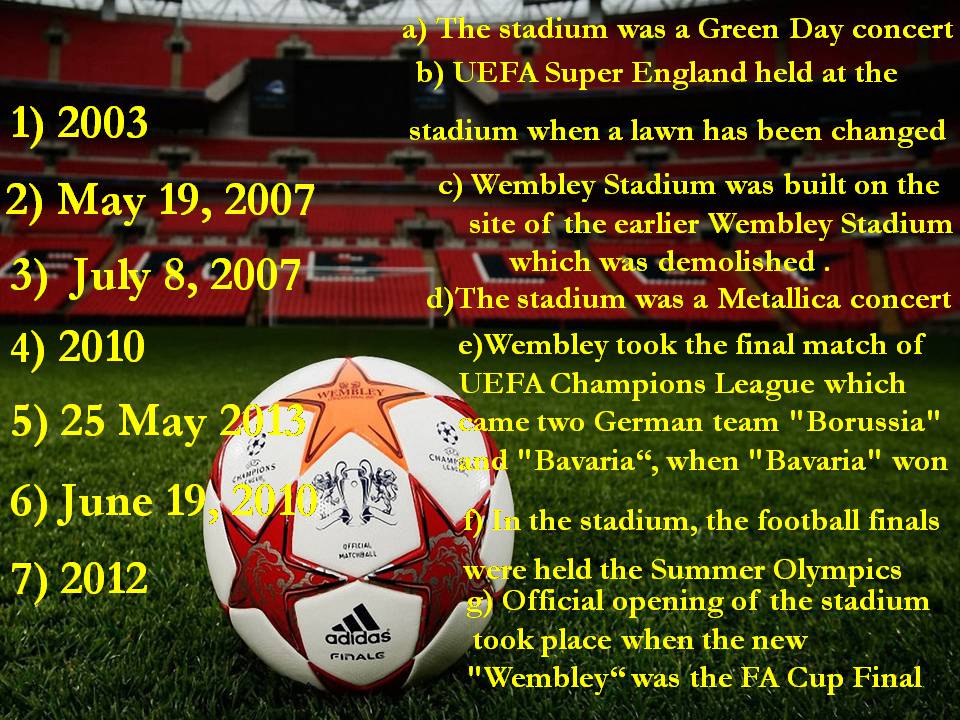 ---
Слайд #12
---
1-c
2-g
3-d
4-b
5-e
6-a
7-f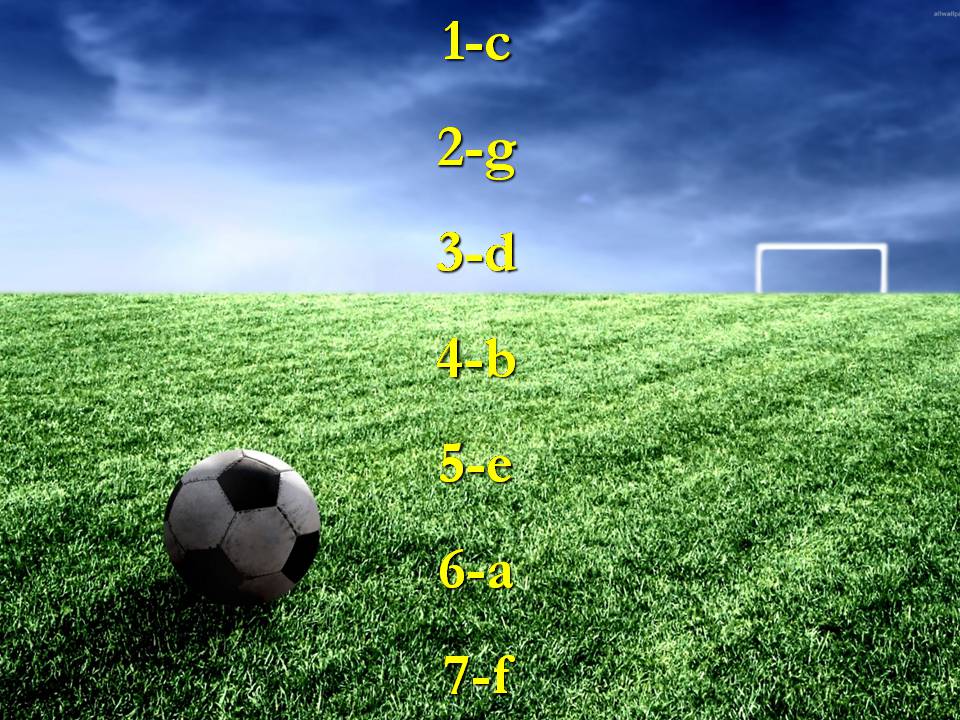 ---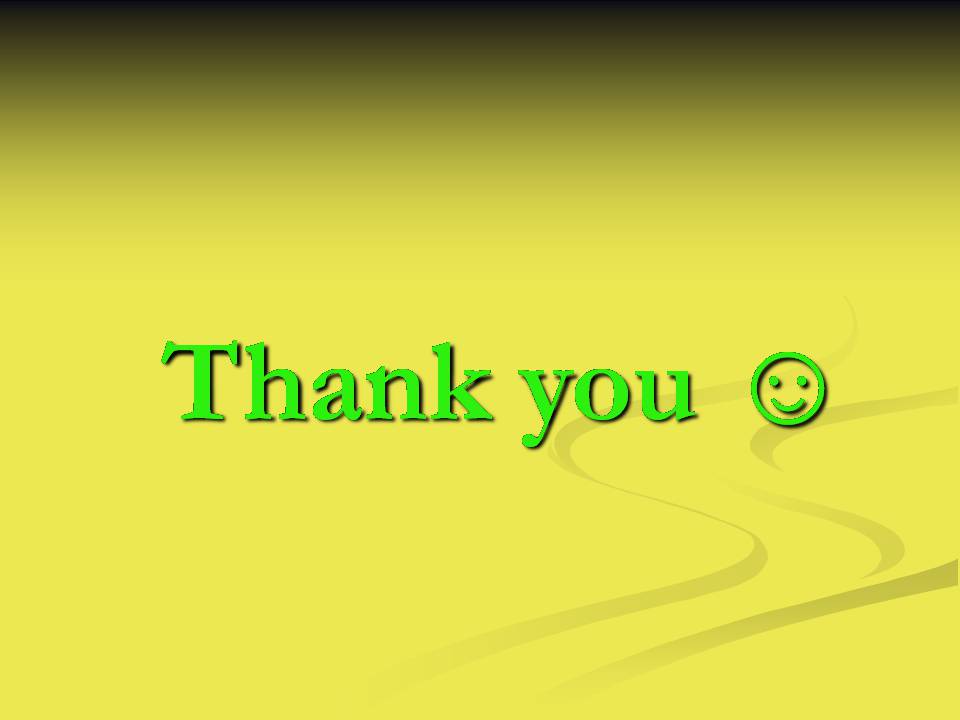 ---
---