Презентація на тему «Social networks»
Презентація на тему «Social networks»
---
---
---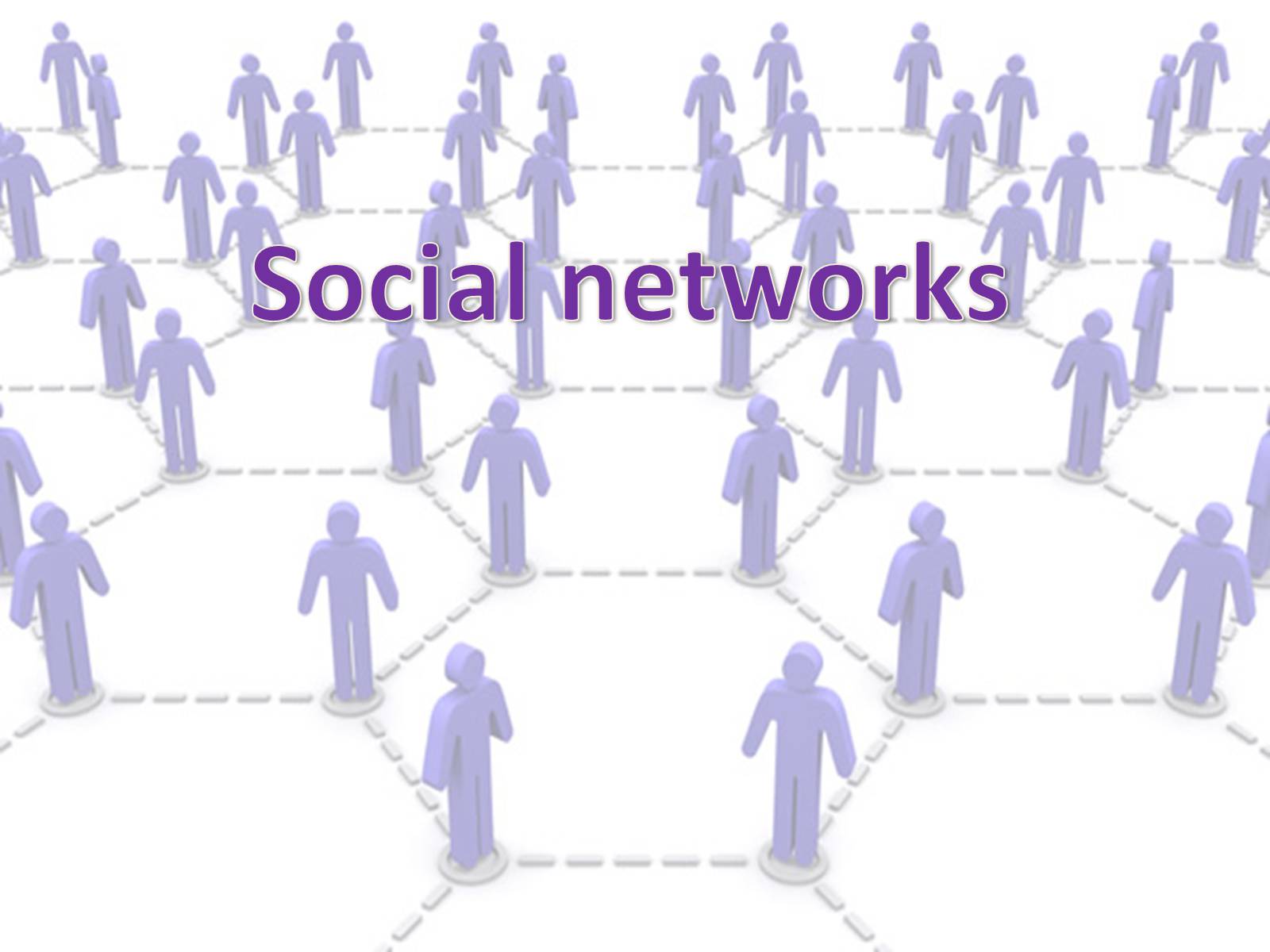 ---
Слайд #2
---
With the development of new communication technologies created a new opportunity to communicate with people, so to speak "without leaving home." This kind of communication are of course social networking. The first mass social network, which actually managed to assemble the largest audience of users, was FACEBOOK. And if you take the former Soviet countries, the popular social network is Vkontakte.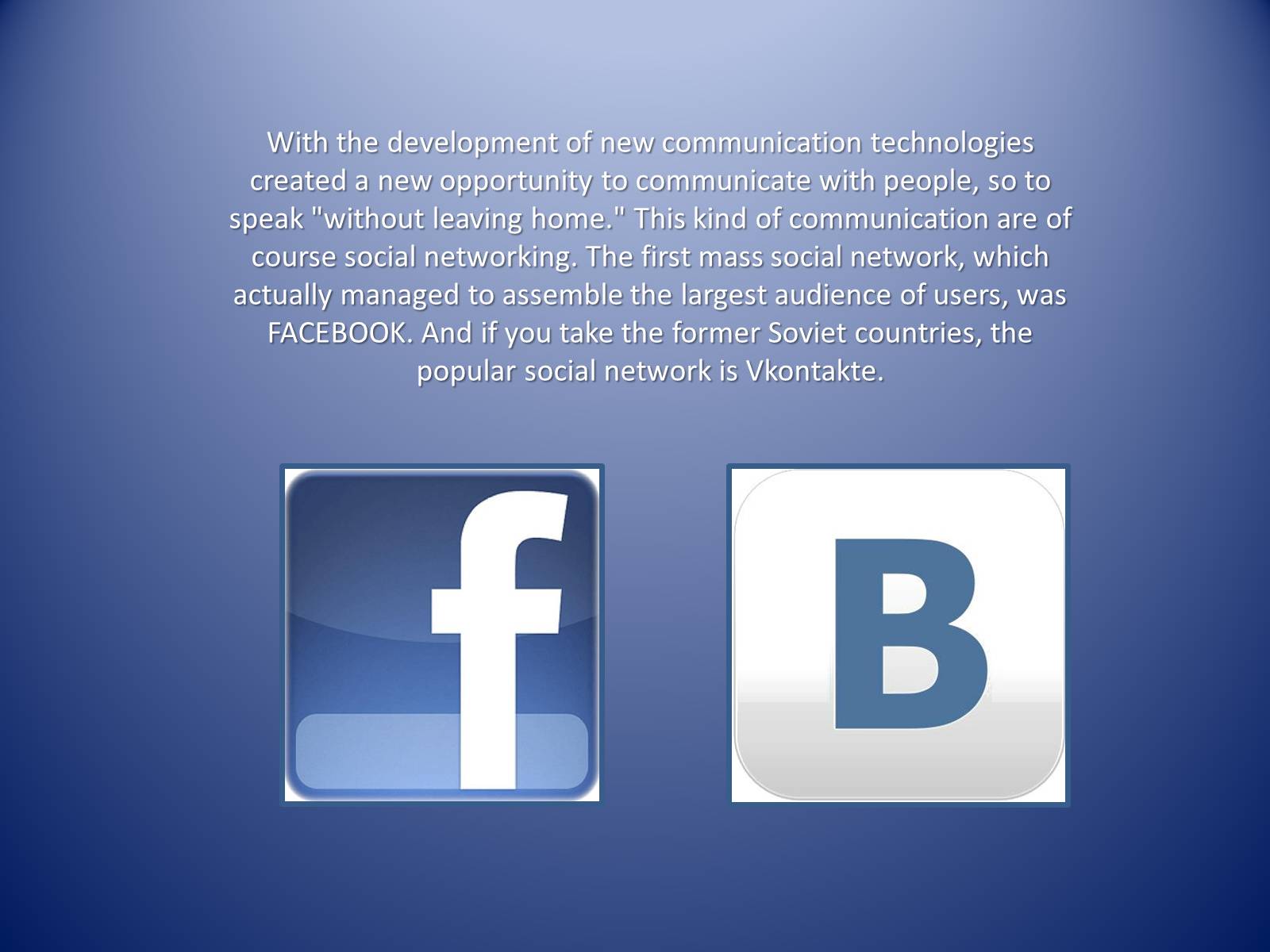 ---
Слайд #3
---
Facebook
Facebook is a social networking service launched in February 2004. Facebook has over one billion active users. They may create a personal profile, add other users as friends, and exchange messages. Additionally, users may join common-interest user groups, organized by workplace, school or college, or other characteristics, and categorize their friends into lists such as "People From Work" or "Best Friends".
Facebook was founded by Mark Zuckerberg with his college roommates and fellow Harvard University students. The website's membership was initially limited by the founders to Harvard students, but was expanded to other colleges in the Boston area, the Ivy League, and Stanford University. It gradually added support for students at various other universities before opening to high school students, and eventually to anyone aged 13 and over.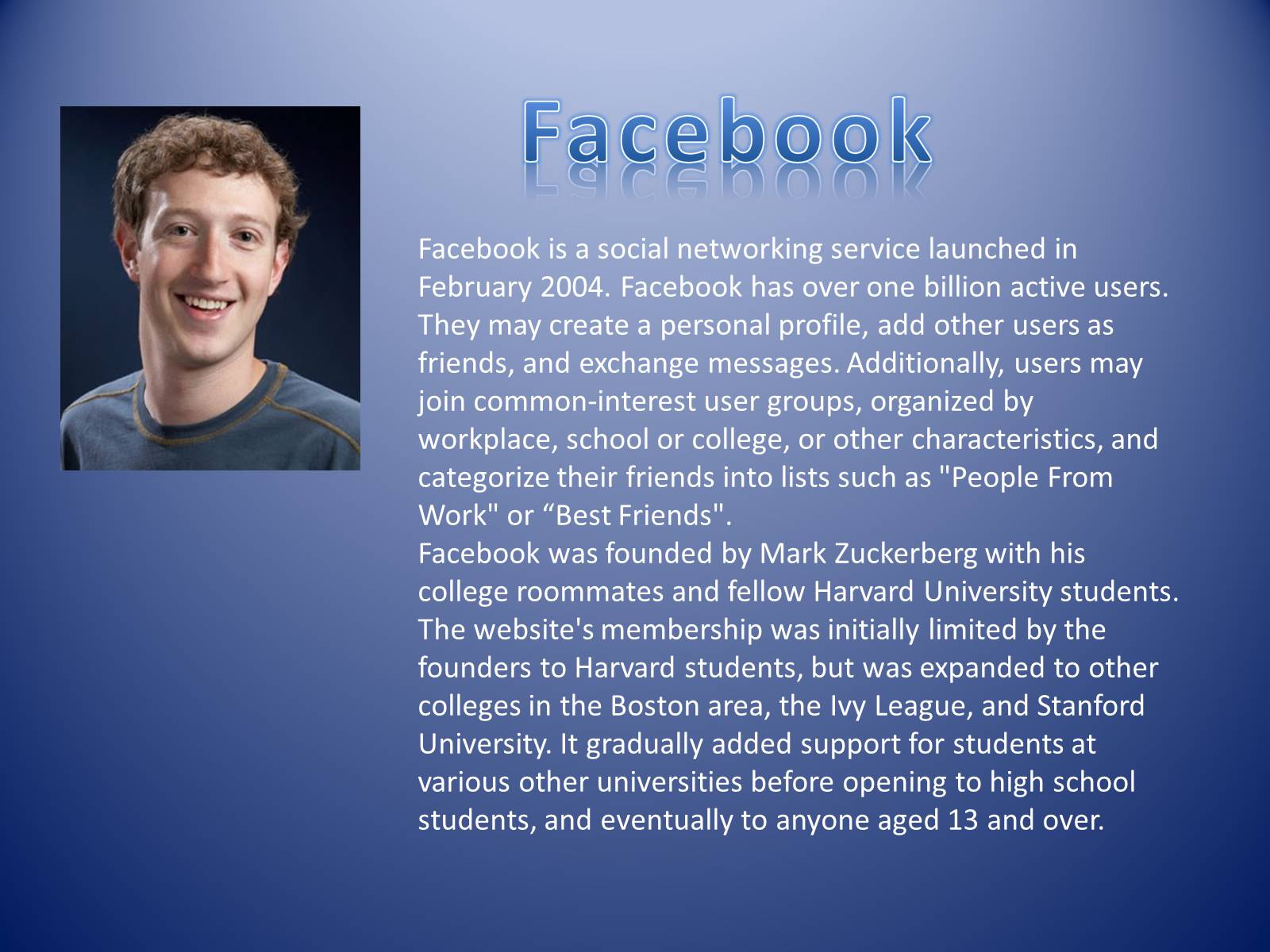 ---
Слайд #4
---
VK
VK is a European social network service popular among Russian-speaking users around the world. The creator of VK is present billionaire Pavel Durov. The prototype for VK was the English language Facebook but soon the two internet resource had significant differences. VK is one of the largest such resources in Russia. At first the site has established itself as a social network for students and graduates of Russian universities. Currently audience of the site is represented by all type of Internet users.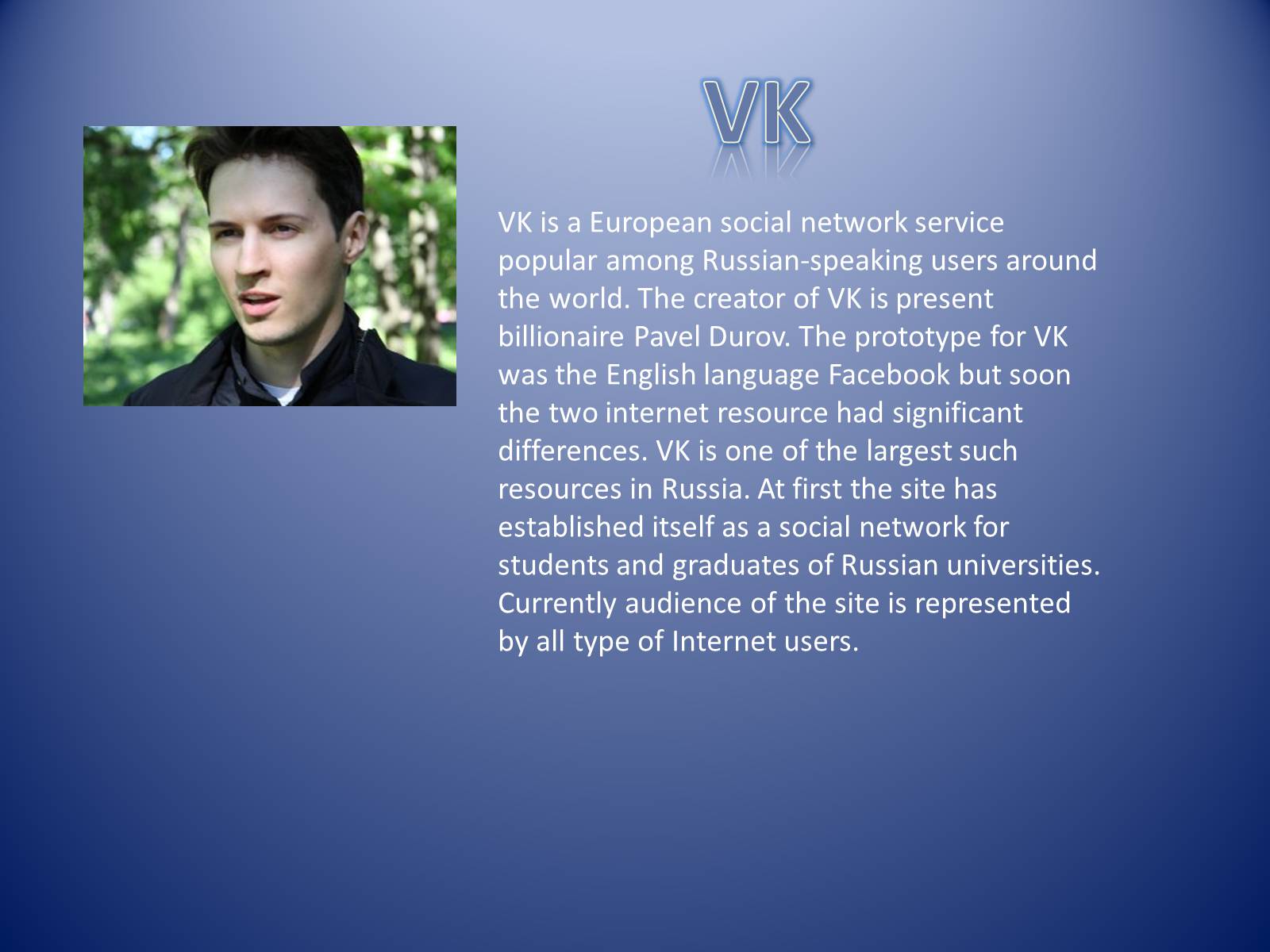 ---
Слайд #5
---
Thank you for attention!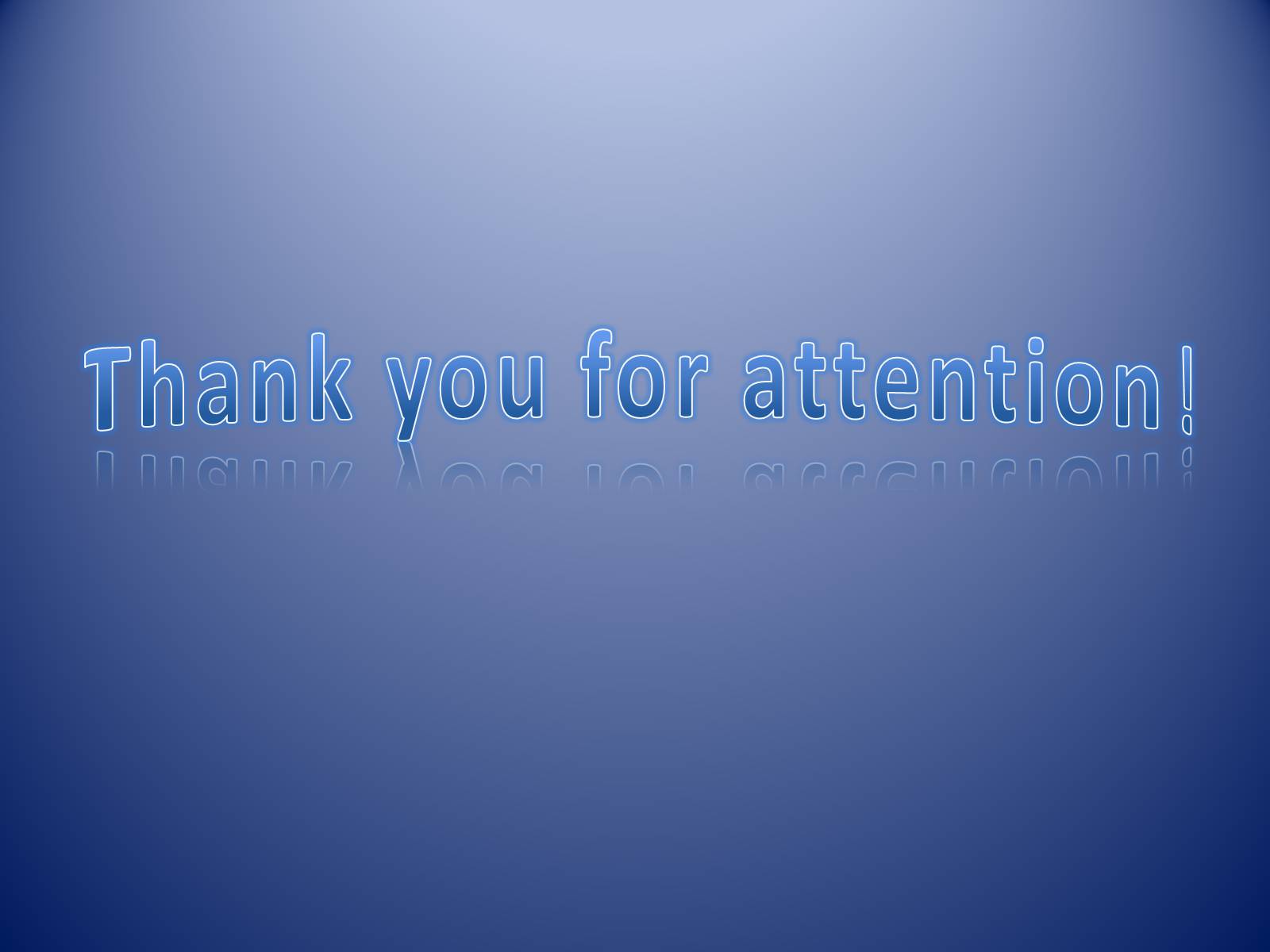 ---
---