Презентація на тему «Cardiff» (варіант 1)
Презентація на тему «Cardiff» (варіант 1)
---
---
---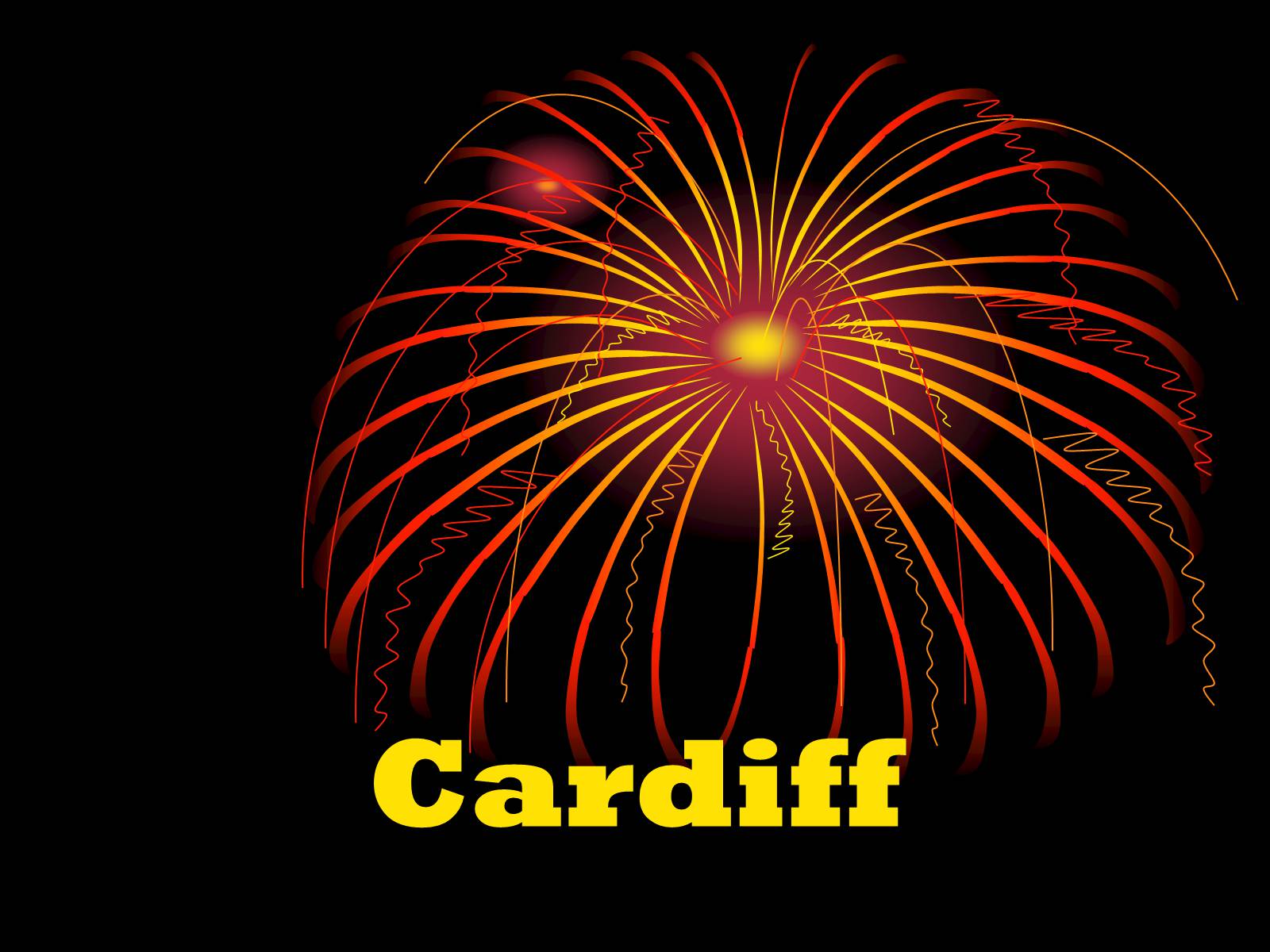 ---
Слайд #2
---
Cardiff is the capital, largest city and most populous county of Wales. The city is Wales' chief commercial centre, the base for most national cultural and sporting institutions, the Welsh national media, and the seat of the National Assembly for Wales.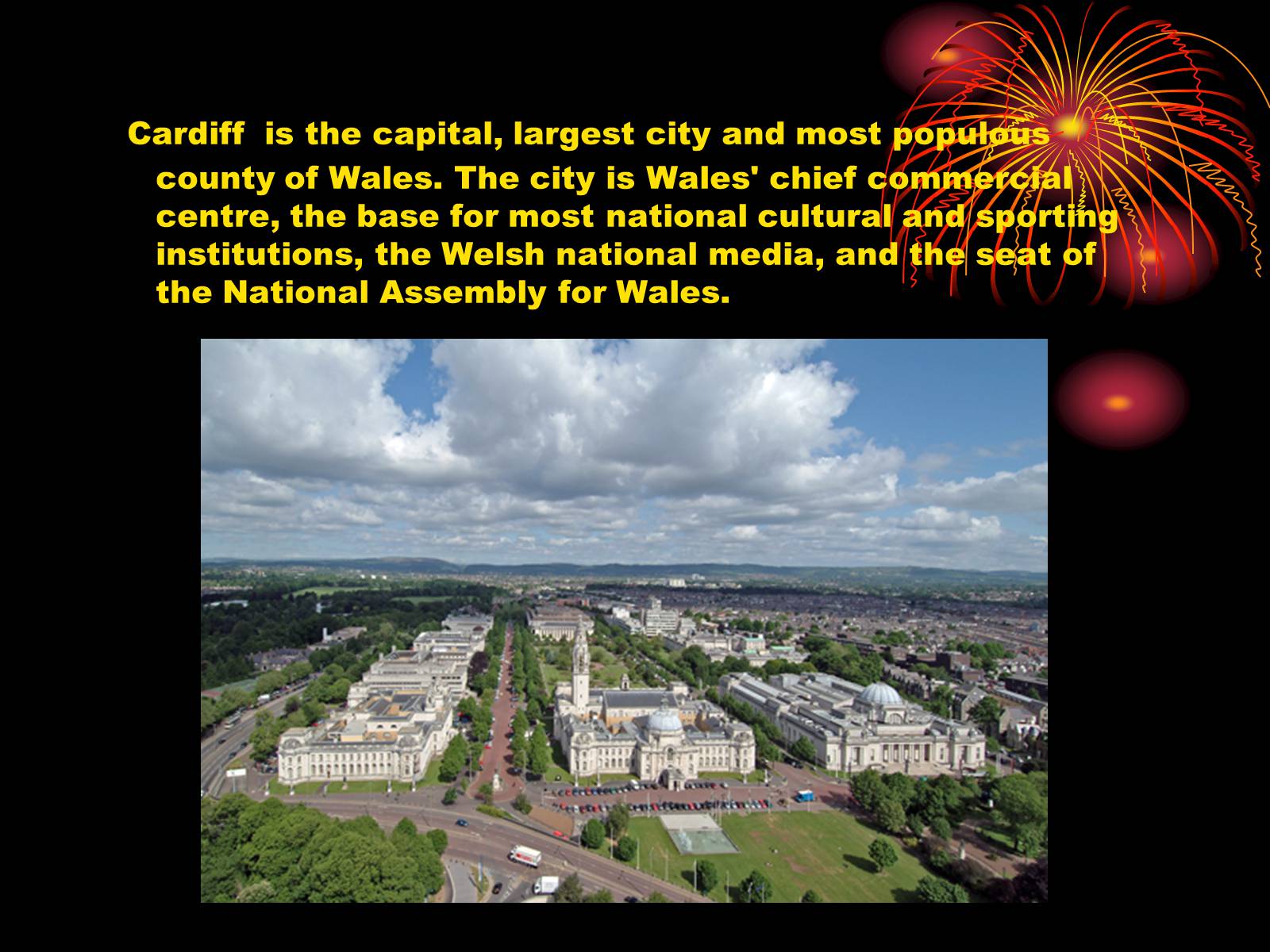 ---
Слайд #3
---
The city of Cardiff is the county town of the historic county of Glamorgan (and later South Glamorgan). Cardiff is part of the Eurocities network of the largest European cities.[ The Cardiff Urban Area covers a slightly larger area outside of the county boundary, and includes the towns of Dinas Powys, Penarth and Radyr. A small town until the early 19th century, its prominence as a major port for the transport of coal following the arrival of industry in the region contributed to its rise as a major city.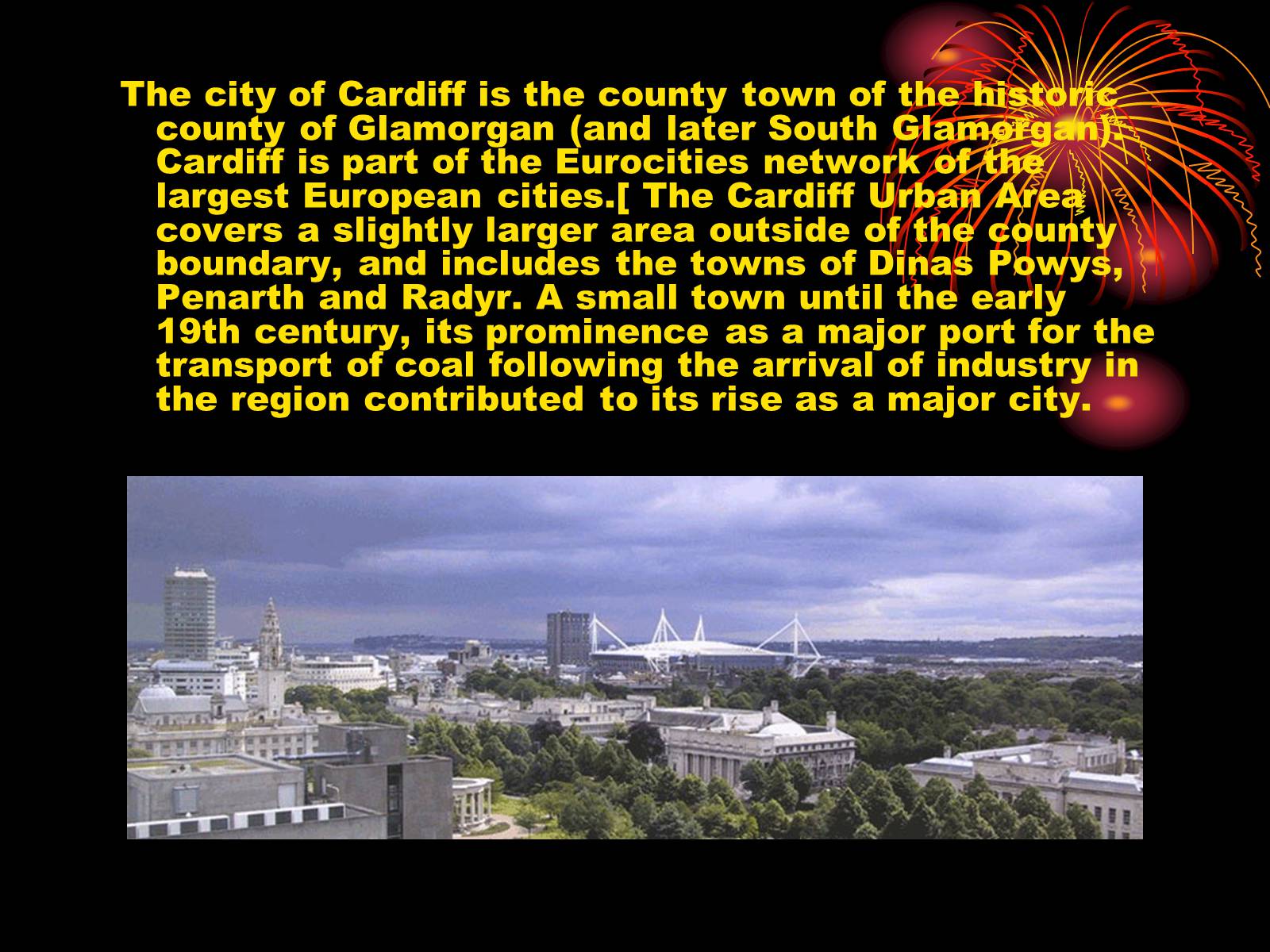 ---
Слайд #4
---
Cardiff University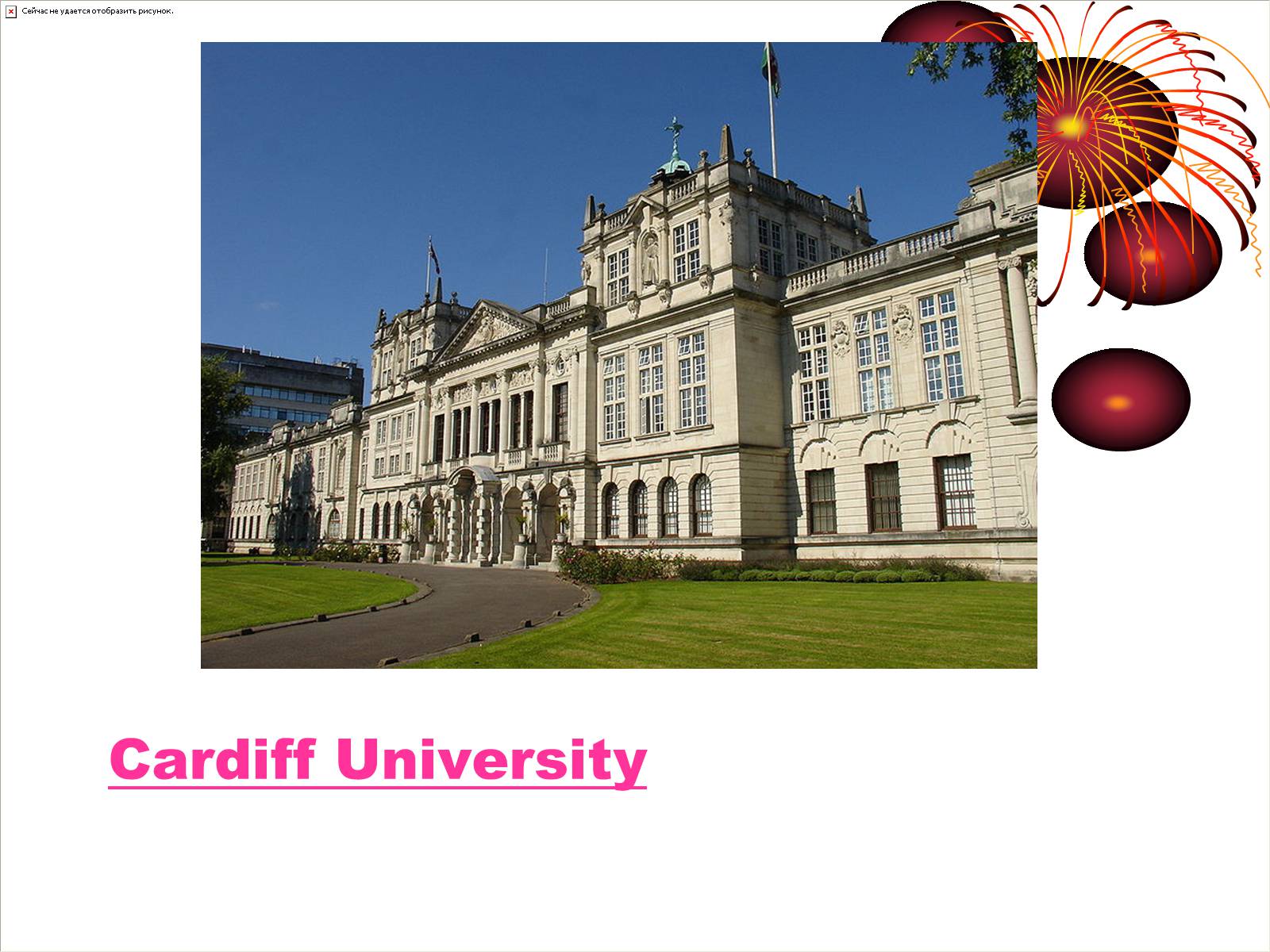 ---
Слайд #5
---
Cardiff has a strong nightlife and is home to many bars, pubs and clubs. Most clubs and bars are situated in the city centre, especially St. Mary Street, and more recently Cardiff Bay has built up a strong night scene, with many modern bars & restaurants. The Brewery Quarter on St. Mary Street is a recently developed venue for bars and restaurant with a central courtyard. Charles Street is also a popular part of the city.
Cardiff is known for its extensive parkland, with parks and other such green spaces covering around 10% of the city's total area.Cardiff's main park, Bute Park,  Roath Park,  Victoria Park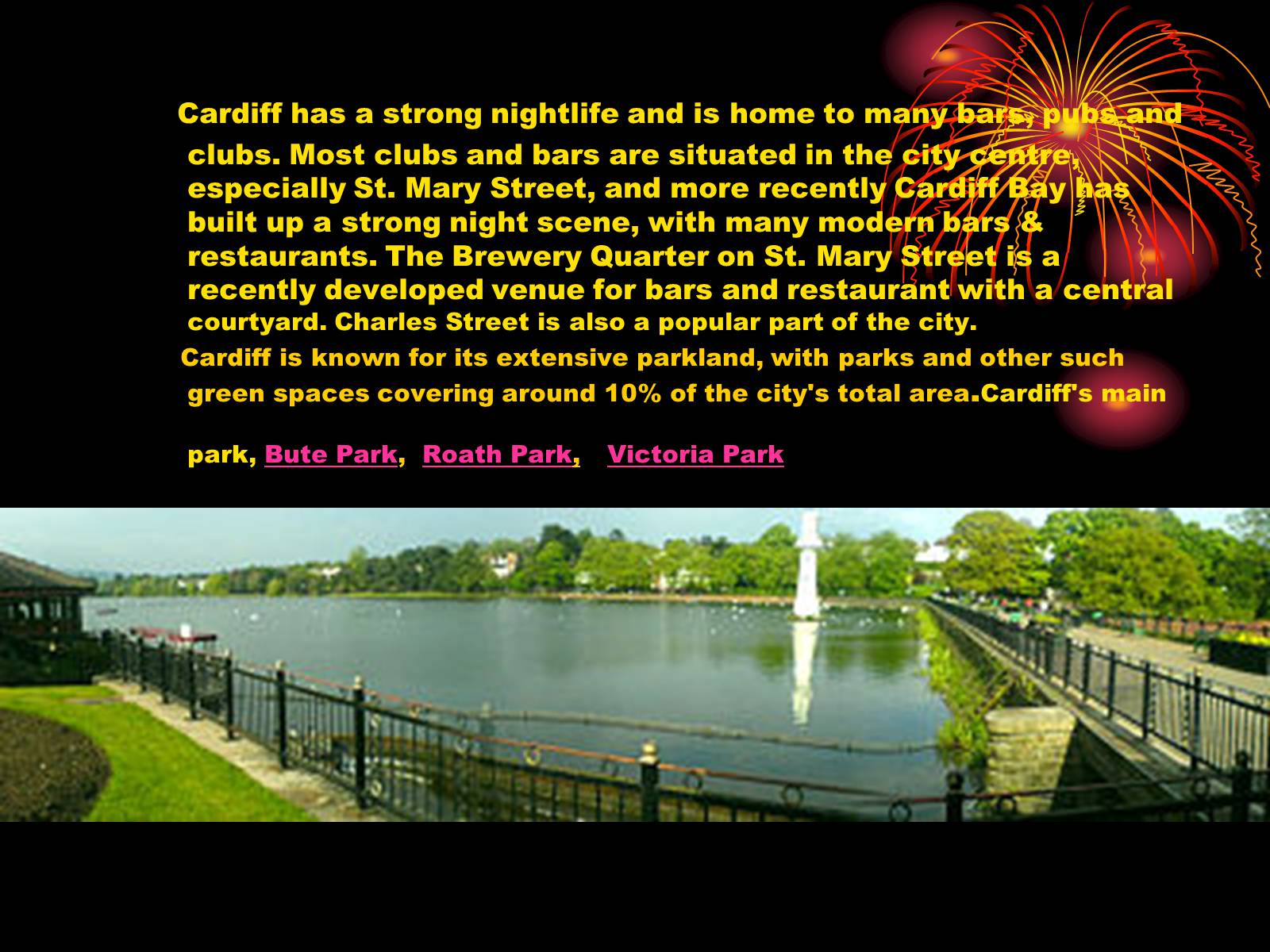 ---
Слайд #6
---
Cardiff Castle (Welsh: Castell Caerdydd) is a medieval castle and Victorian architecture Gothic revival mansion, transformed from a Norman keep erected over a Roman fort in the Castle Quarter of Cardiff, the capital of Wales. The Castle is a Grade IListed Building.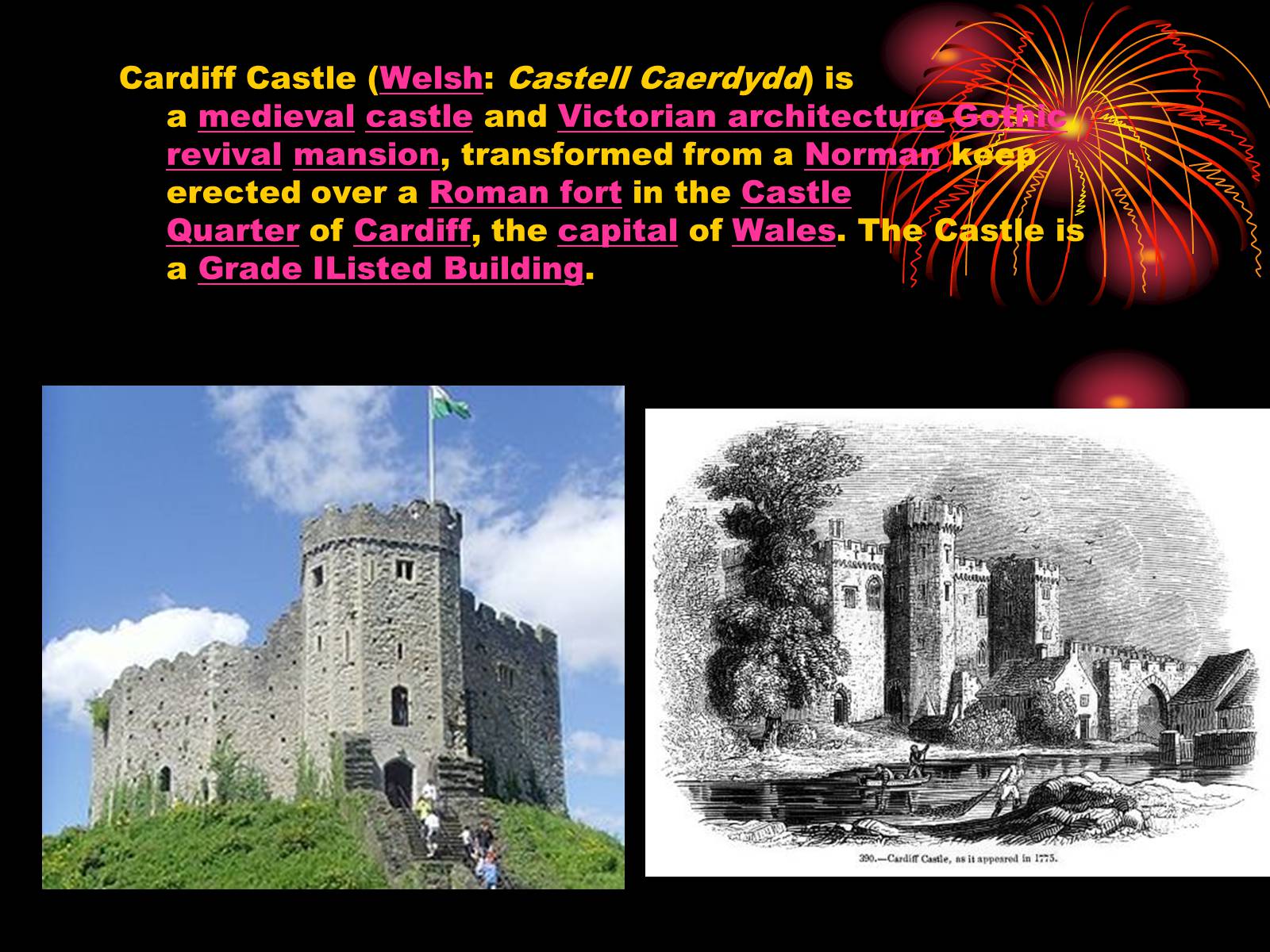 ---
Слайд #7
---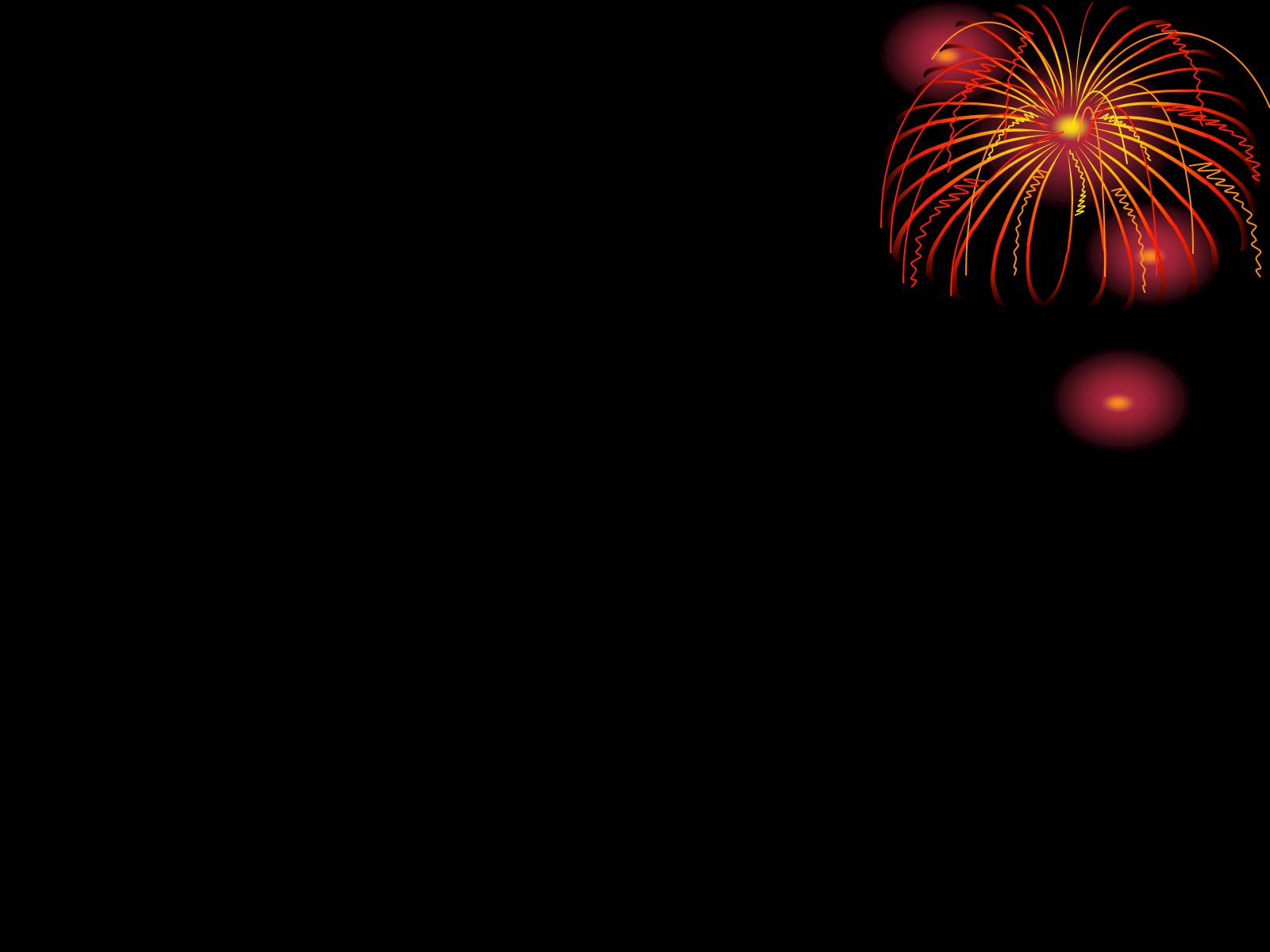 ---
---