Презентація на тему «Glasgow» (варіант 3)
Презентація на тему «Glasgow» (варіант 3)
---
---
---
Слайд #1
---
Glasgow -
is the largest city in Scotland, and the fourth largest in the United Kingdom.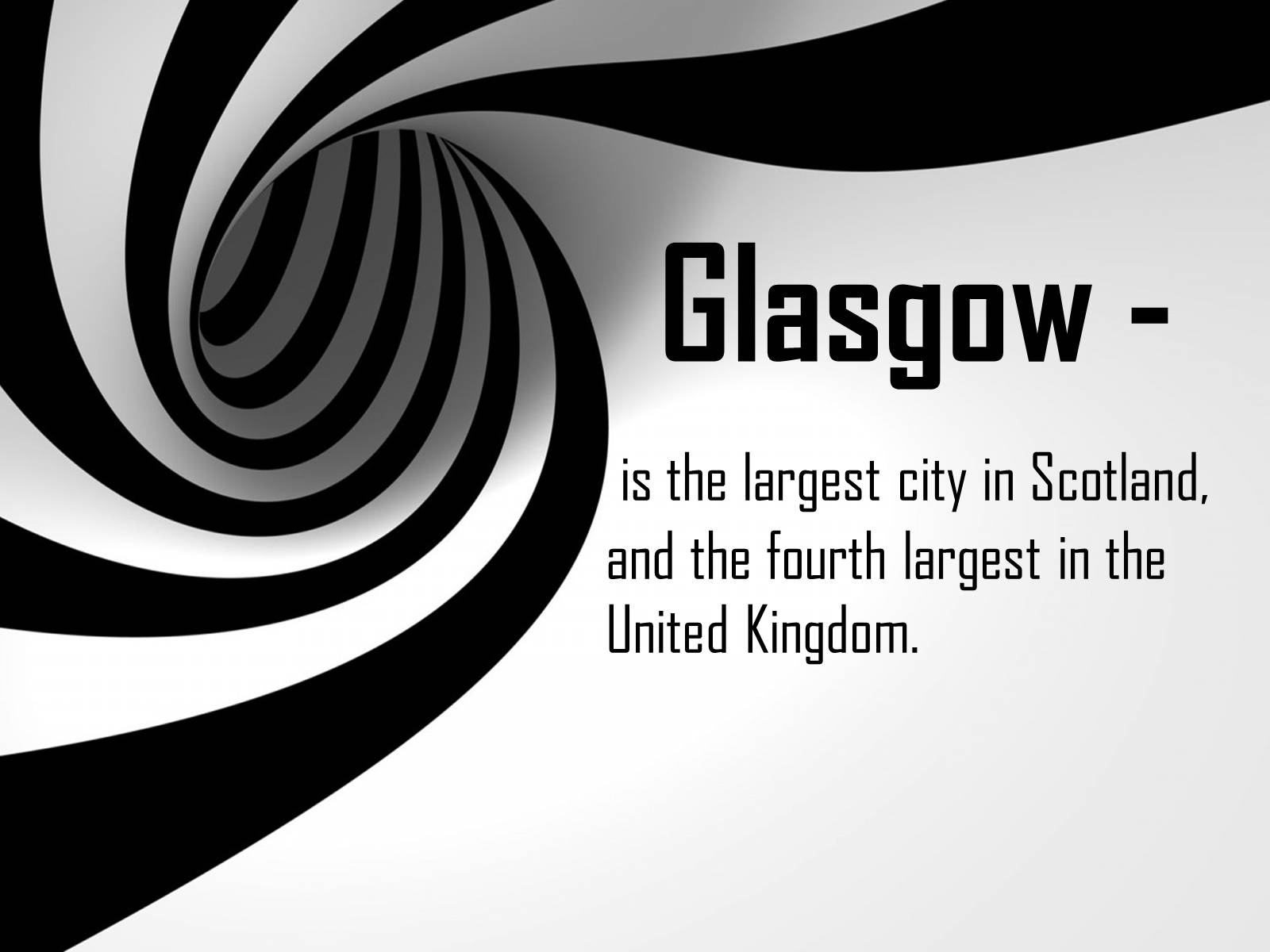 ---
Слайд #2
---
Glasgow grew from a small rural settlement on the River Clyde to become one of the largest seaports in Britain. Expanding from the medieval bishopric and royal burgh, and the later establishment of the University of Glasgow in the 15th century, it became a major centre of the Scottish Enlightenment in the 18th century.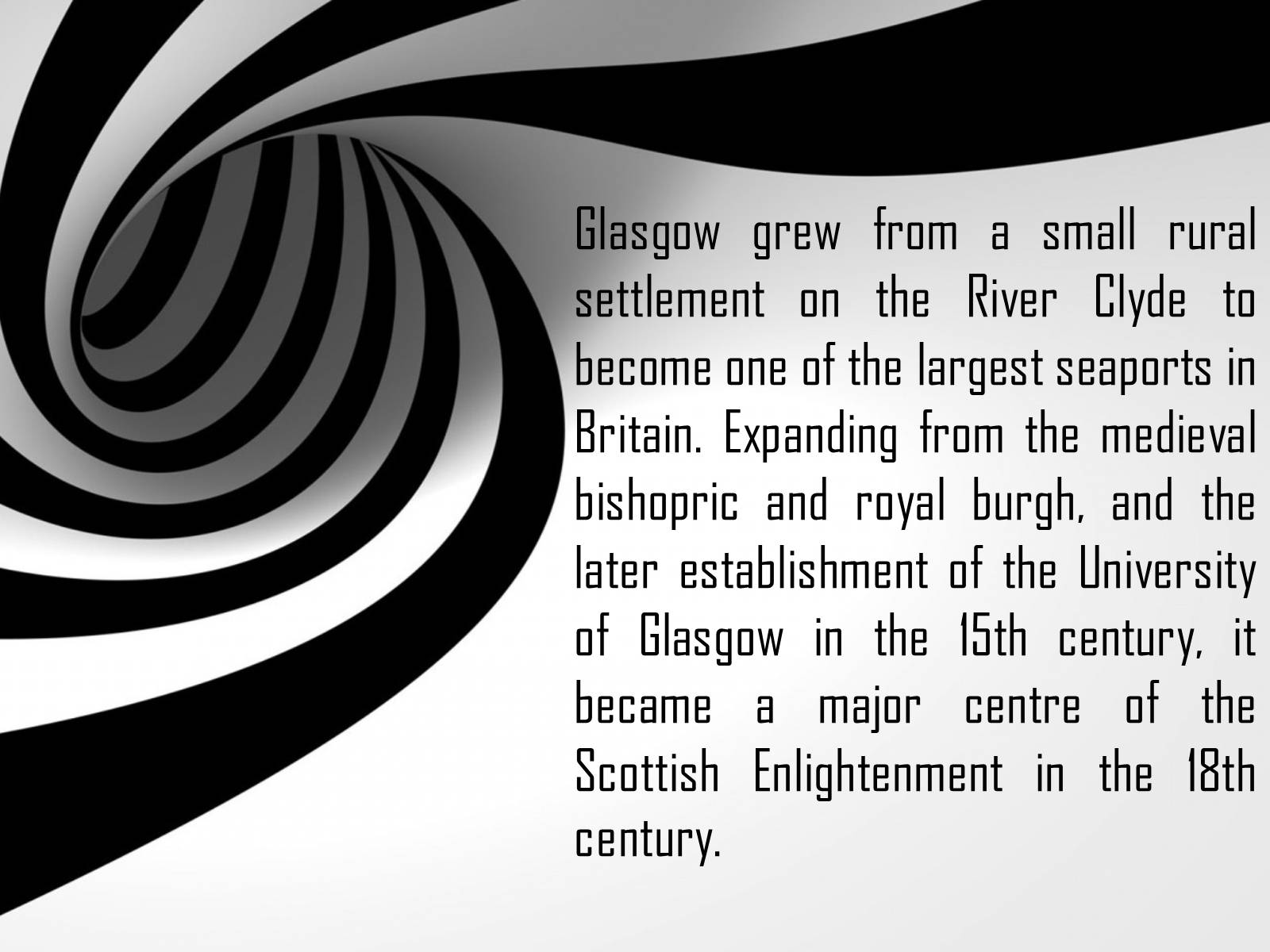 ---
Слайд #3
---
The coat of arms of the City of Glasgow was granted to the royal burgh by the Lord Lyon on 25 October 1866. It incorporates a number of symbols and emblems associated with the life of Glasgow's patron saint, Mungo, which had been used on official seals prior to that date.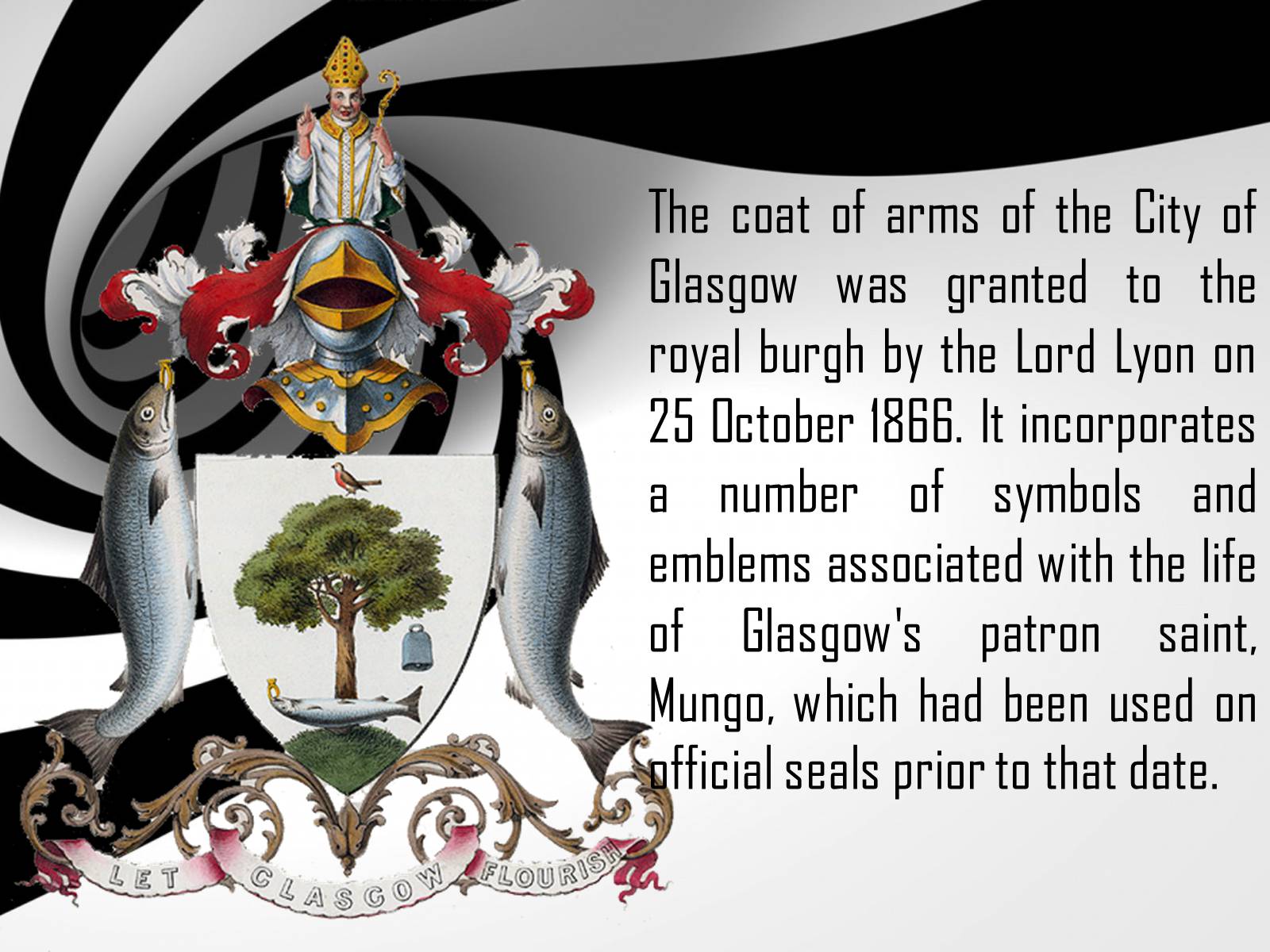 ---
Слайд #4
---
Here is the bird that never flew
Це птиця, що ні разу не літала
Here is the tree that never grew
Це дерево, що не росло
Here is the bell that never rang
Це колокольчик, що ніразу не дзвонив
Here is the fish that never swam
Це риба, що ніразу не плавала.
The emblems represent miracles supposed to have been performed by Mungo and are listed in the traditional rhyme: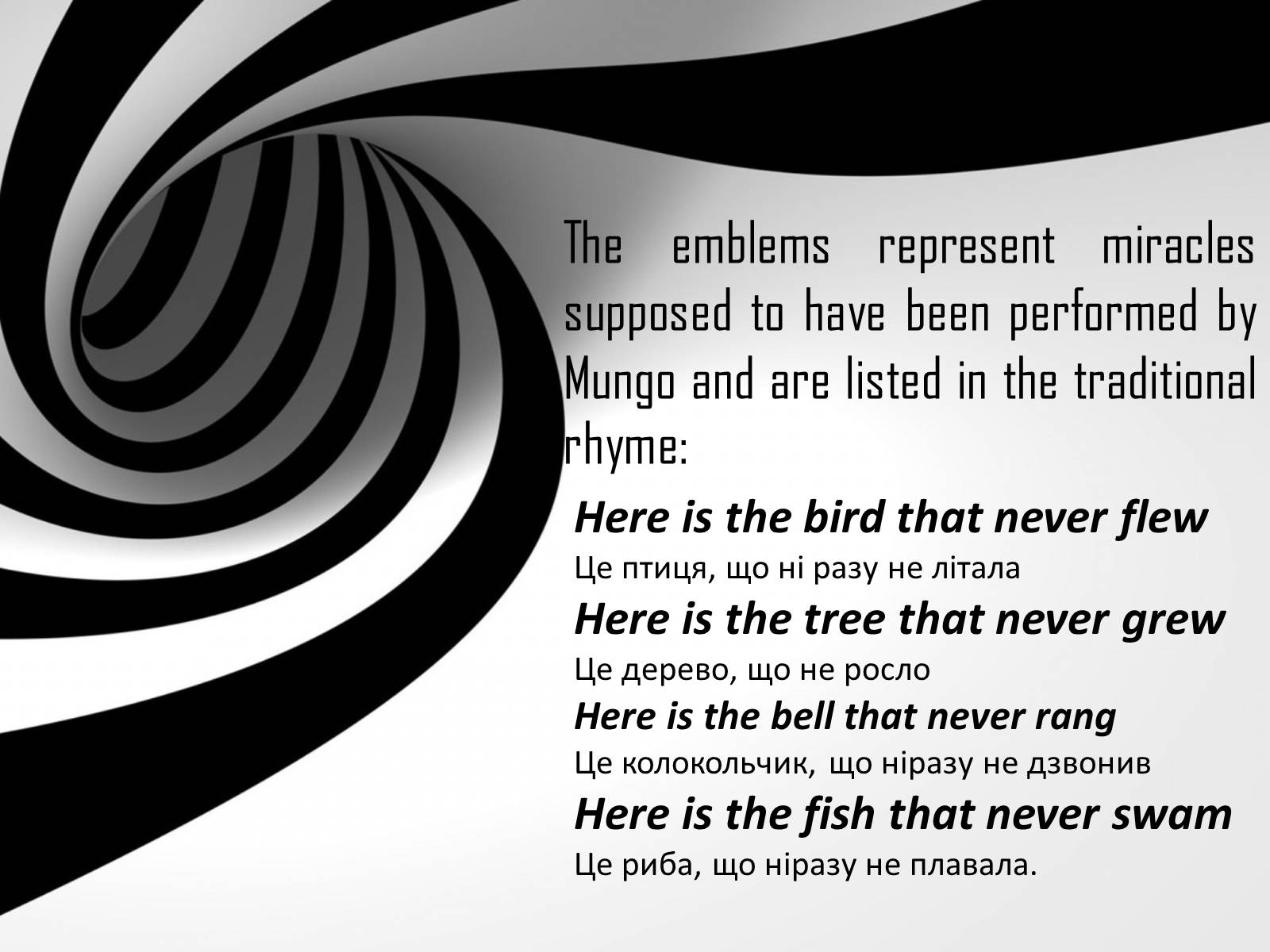 ---
Слайд #5
---
Аttractions
Glasgow
1.Religion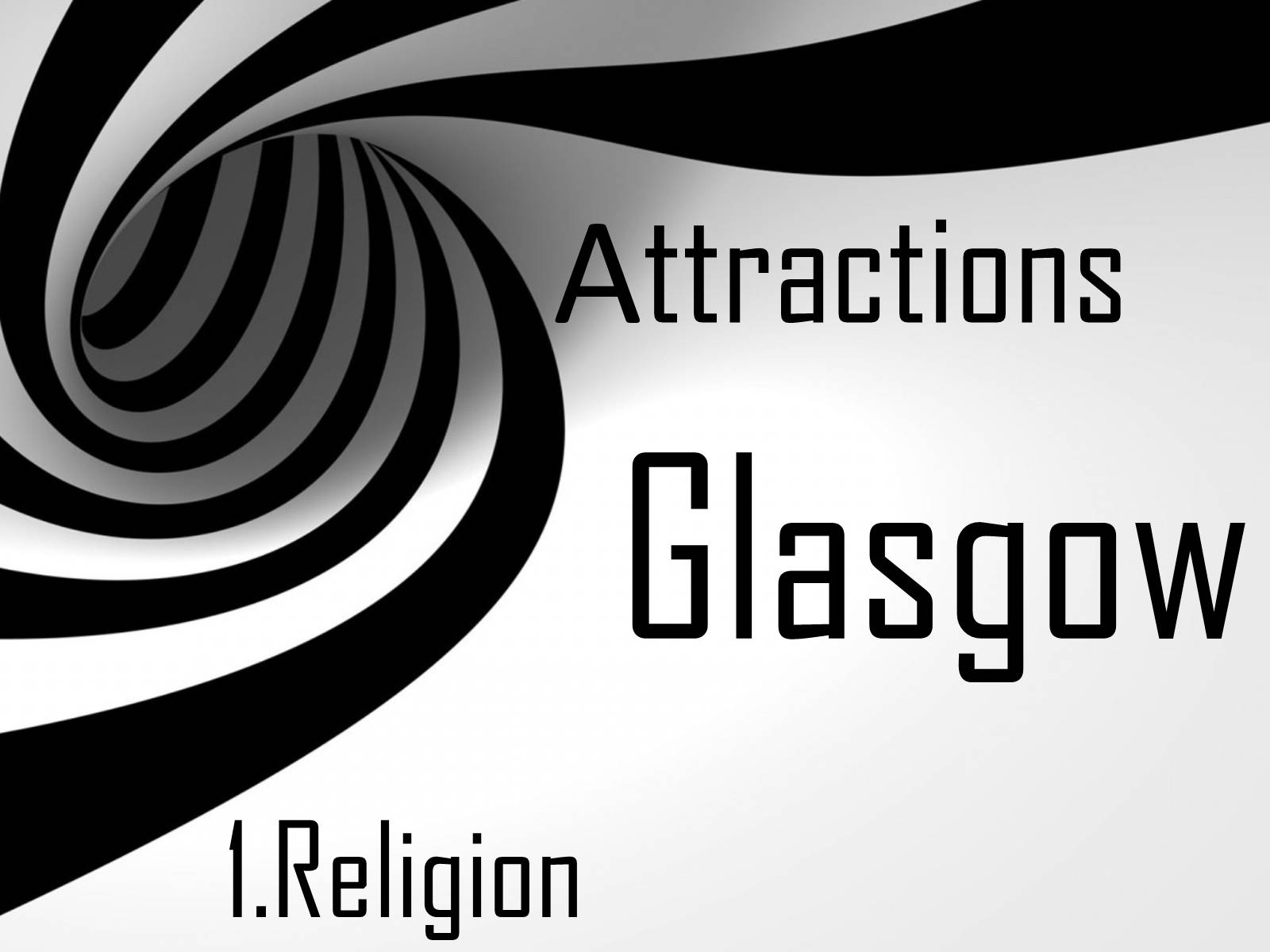 ---
Слайд #6
---
The Glasgow Cathedral is a magnificent building and an important monument of Scotland, built in Gothic style. The second name of the Cathedral is the High Church of Glasgow. Here today is the residence of the archbishops of Glasgow.There is a Cathedral on Castle Street. You can get here by train from Edinburgh.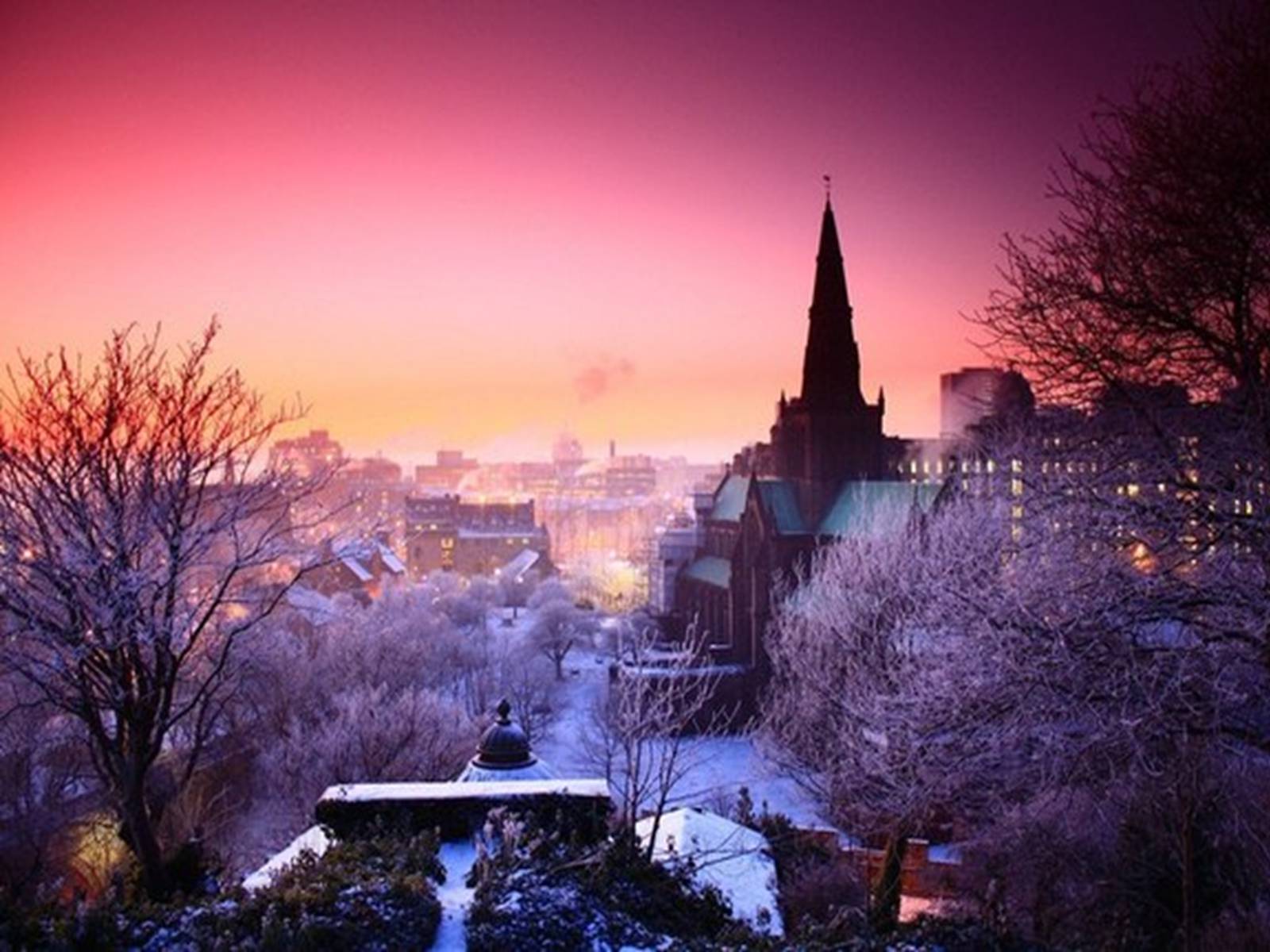 ---
Слайд #7
---
People's Palace
2.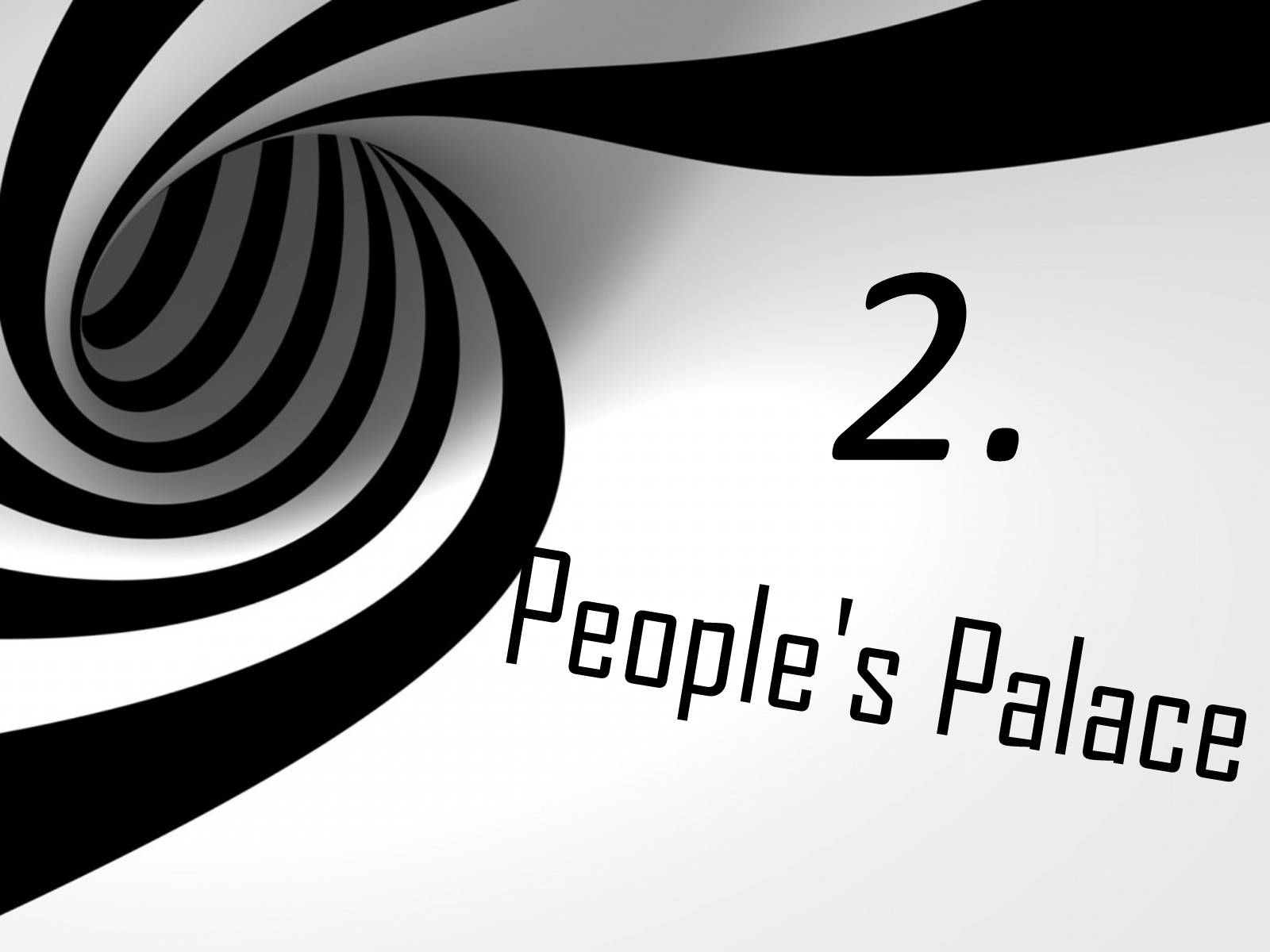 ---
Слайд #8
---
People's Palace is now a Museum of the history of Glasgow, in the expositions which you can see what has happened to the city from 1750 to the present time. This is an outstanding monument of architecture of Scotland, is home to the largest fountain in the world, the basis of which is more than 20 meters in diameter. In the Winter garden you can see the plants and flowers from around the world at any time of the year: here to maintain the required temperature using special greenhouses.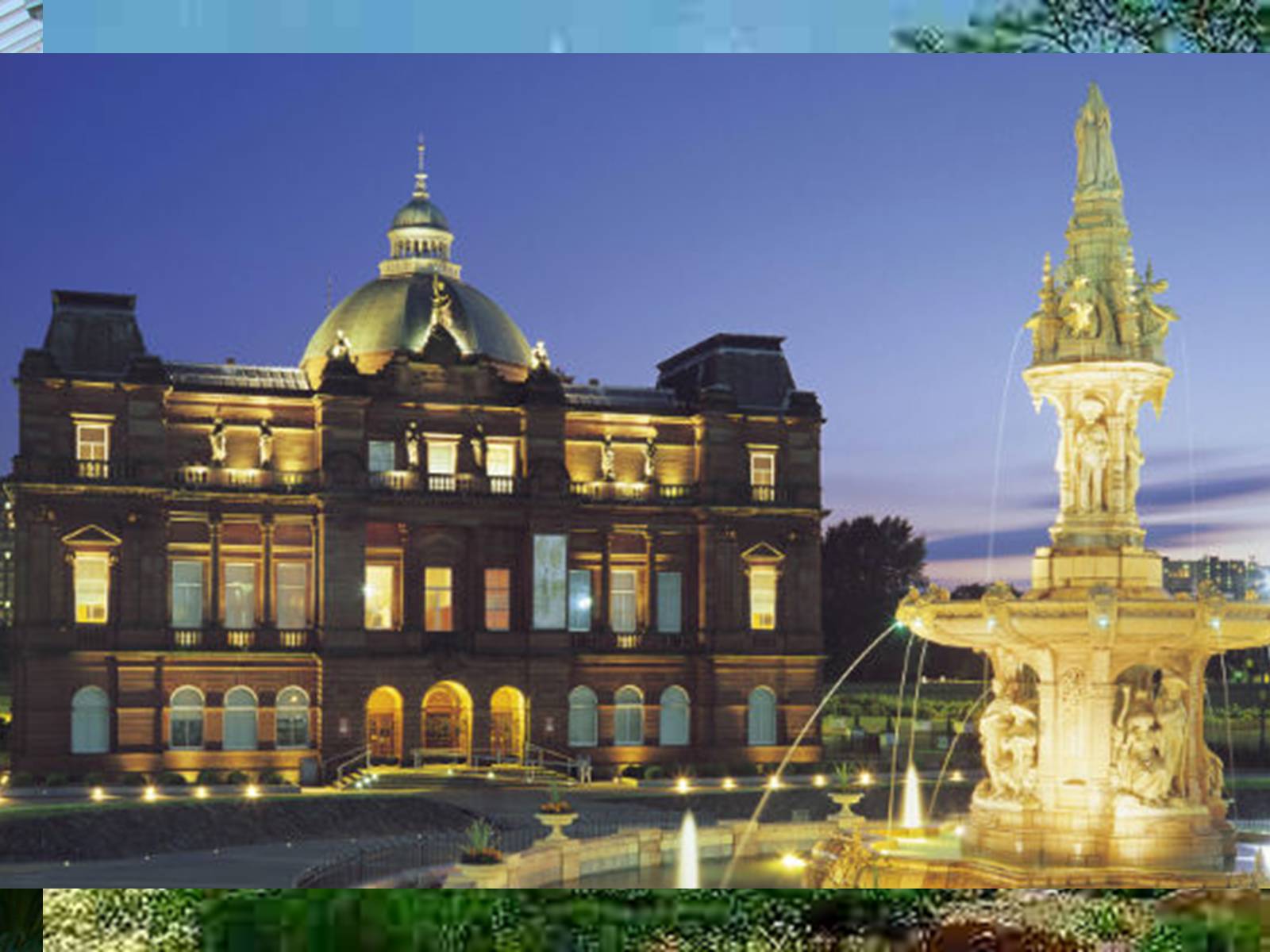 ---
---